Ambitions often face challenges. But the dedication of a team of collaborating researchers from Vanderbilt and Fisk universities, who dared to grow, has earned a new $1.7 million, five-year grant from the National Science Foundation.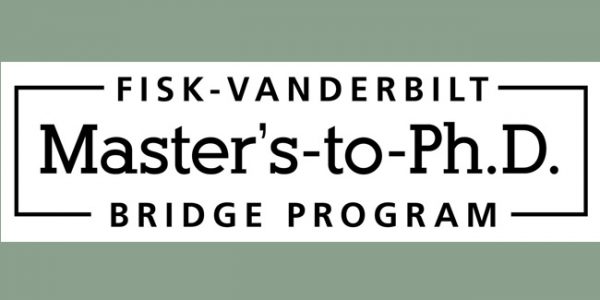 When the Fisk-Vanderbilt Master's-to-Ph.D. Bridge Program first sought to make its mark in the realm of multi-messenger astronomy, it aimed high, initially proposing a $3 million grant from the NSF's Partnerships in Astronomy and Astrophysics Research and Education (PAARE). However, as Kelly Holley-Bockelmann, Stevenson Professor of Physics, recounted, the feedback from the NSF was clear: The request was too grand in scope.  
Challenges often present opportunities. Enter the Scaling Success Internal Award from the Office of the Vice Provost for Research and Innovation, which granted the program $75,000 in 2022 to test its initial concept on a smaller scale before submitting a new application.  
"We initially heard about Scaling Success through a MyVU mailing," Holley-Bockelmann said. "We have a clear vision to become a national nexus in multi-messenger astronomy at Fisk and Vanderbilt. We already have an emphasis on multi-messenger astronomy in research and graduate training. The next step is to hire a cohort of postdoc-to-faculty fellows in multi-messenger astronomy at Fisk who could cement the partnership and hopefully transition into faculty partners there, too.
"Our first PAARE request was ambitious. But the Scaling Success grant allowed us to recalibrate, starting with a one-year postdoc. It provided the proof of concept we needed to get the PAARE grant," she said. 
The Fisk-Vanderbilt partnership used the funds, along with a $500,000 Sloan Foundation grant received earlier this year, to augment the Establishing Multi-messenger Astronomy Inclusive Training program (EMIT), the nation's first graduate certificate program in multi-messenger astronomy, with a pilot postdoc-to-faculty fellow. 
One of the primary goals of EMIT is to increase diversity in STEM fields, but it's taking a groundbreaking holistic approach with the multi-messenger astronomy program. Beyond academic excellence, there's a strong emphasis on overall well-being, integrating unique wellness components and tailored mentoring that nurture both the professional and personal lives of participants. 
The modest beginnings via Scaling Success, paired with assistance from the Sloan Foundation, paved the way for the eventual PAARE grant success on the second attempt.  
"The Scaling Success grant was a steppingstone. It helped us streamline our efforts, reduce the costs and tangibly demonstrate our capability. This, in turn, set the stage for the more expansive NSF PAARE funding," Holley-Bockelmann said. 
Vanderbilt and Fisk's journey underscores the importance of strategic funding pathways. Through adaptability, vision and leveraging opportunities like Scaling Success, lofty research ambitions can be realized, even when initial grand plans face hurdles.  
Holley-Bockelmann and Arnold Burger, a physics professor at Fisk University, serve as co-directors of the Fisk-Vanderbilt Master's-to-Ph.D. Bridge Program, a partnership that began more than 20 years ago to create equitable pathways to STEM education. 
About Scaling Success
The Scaling Success Program, managed by OVPRI's Research Development and Support, helps fund faculty as they scale up to more impactful team research and larger awards from federal, foundation or industry sponsors. It is just one of several internal awards offered through Research Development and Support. For more information about this and other internal awards, visit the Research Development and Support website, or email rds@vanderbilt.edu.