By Jenna Somers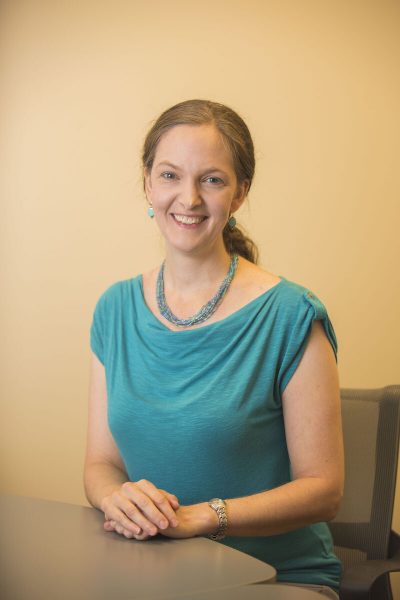 Little is known about the origins and development of scientific literacy and interests that emerge in early childhood, but according to Amy Booth, professor of psychology and human development at Vanderbilt University's Peabody College of education and human development, expanding knowledge of early scientific understanding is critical for tackling disparities in long-term STEM participation and achievement.
Booth recently received a four-year, $1.64 million grant from the National Science Foundation to support Science Sprouts 2.0, a study that will evaluate children's home experiences, their early awareness of and responsiveness to cause and effect, and the development of related cognitive skills from ages 3 to 13, with a particular focus on low-income and racially minoritized families.
"Expanding our understanding of early childhood scientific literacy and interests could help to create early intervention programs and reduce sociodemographic disparities in science-related opportunities and achievement that begin in early childhood and likely affect long-term engagement and representation in STEM fields," Booth said.
Booth plans to strengthen understanding of the relationships between children's attunement to cause and effect, their scientific literacy, and their interest in science. This study will build on the original Science Sprouts project which established that variability in preschoolers' interest in causal information, their causal reasoning skills, and exposure to science-related input predicted their subsequent scientific literacy.
Importantly, to test the strength and generalizability of the results from the original study, Booth and her team will replicate data collection for three- and four-year-old children, focusing on low-income, racially minoritized families who have historically faced barriers to science-related educational opportunities.
Furthermore, while the original Science Sprouts study extended only to age 7, this study will continue through age 13 and include participants from the original study to test how far early indicators of scientific literacy can predict science outcomes. This information is especially important since children's attitudes toward science decline in middle school when they engage in more demanding science instruction. By extending the study through the middle-school years, Booth and her team will be able to trace relations between attitudes toward and achievements in science.
"This project will allow us to evaluate trajectories of science-related development associated with early causal reasoning skills and proclivities, early experiences, and in the context of gender, race, and socioeconomic status," Booth said. "With this focus, we could possibly identify key focal points for early intervention and tailor them to individual children. Broadly speaking, this work could potentially support the foundation for improving outcomes and narrowing persistent disparities in science achievement and participation."