By Jenna Somers
The Department of Leadership, Policy, and Organizations at Vanderbilt Peabody College of education and human development recently welcomed Emily House, MPP'09, Sherard Robbins, and Rafael Garcia as three new lecturers who began teaching courses this semester.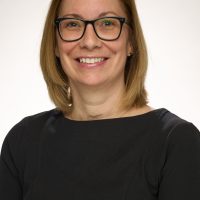 House is the former executive director of the Tennessee Higher Education Commission (THEC). Prior to becoming a lecturer, House was an adjunct instructor at Peabody who taught Statistics and Research Methods in the online leadership and learning in organizations (LLO) doctoral program. This semester House is teaching Evidence-Based Decision Making, for undergraduates majoring in human and organizational development, and Community and Technical College Policy, for students pursuing either a master of public policy or master of higher education administration.
House served almost ten years at the THEC. As executive director, she led a team of 120 staff members and worked closely with the governor's office, the Tennessee General Assembly, and commissioners from other states. She also worked with colleges and universities as well as other state agencies to develop the state of Tennessee's higher education budget, approve new majors, conduct research and evaluation of all higher education initiatives and programs, and administer all state-funded financial aid.
When House was chief research officer, she experienced some of her proudest moments at THEC, which included working with various stakeholders to develop and implement the Tennessee Promise and Tennessee Reconnect scholarship programs as well as all of Tennessee's colleges and universities and other state agencies to best respond to the COVID-19 pandemic.
"After serving the state of Tennessee at the Higher Education Commission for almost a decade, I am thrilled to join the Peabody faculty," House said. "I am eager to share the realities of policymaking— beyond what is presented in a textbook—with the next generation of policymakers. I have always been passionate about teaching and am so grateful to have the opportunity to do so full time in a program that has quite literally shaped my career."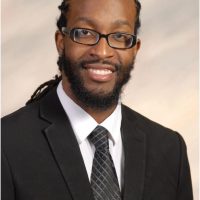 After earning her master of public policy at Vanderbilt, House completed her master of arts in statistics and doctorate in quantitative research methods in education at the University of Michigan.
Sherard Robbins is a former assistant research professor in the College of Social and Behavioral Sciences at the University of Arizona, where he earned a doctorate in educational leadership and policy and master of legal studies. He also served as associate director of equity and inclusion for community engagement and assistant dean/director of equity and student engagement at the University of Arizona. Robbins is the founder and chief executive officer of Visceral Change, which he describes as "an organizational development consultancy that specializes in systematically centering diversity, equity, and inclusion at the heart of all individual and organizational change." In 2019, Robbins won the Southern Arizona 40 Under 40 Award for Visceral Change. He teaches Leading Inclusive Organizations and Organizational Theory and Behavior in the LLO doctoral program.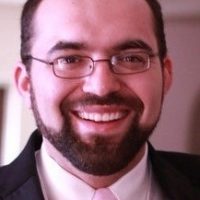 Rafael Garcia also teaches two courses in the LLO doctoral program, Introduction to Data Science and Applied Statistics. Like Robbins, Garcia is an alumnus of the University of Arizona, where they earned their doctoral, master's and bachelor's degrees in psychology. They have taught a range of courses in psychology and statistics at the University of Arizona, Glendale Community College, and Pima Community College. They are a production editor of the Journal of Methods and Measurement in the Social Sciences.