The Quality Education for Minorities Network, in partnership with Vanderbilt University, Louisiana Tech University, North Dakota State University and Temple University researchers, has been awarded nearly $70,000 in funding from the National Science Foundation to host the Pipelines to Pathways: Humanizing Diversity in STEM Conference. The conference aims to engage the scientific community in discourse and knowledge about humanizing underrepresented minorities in STEM by creating a Community of Practice, according to a news release. The conference will highlight mentoring practices, implicit bias, humanizing research methods and more.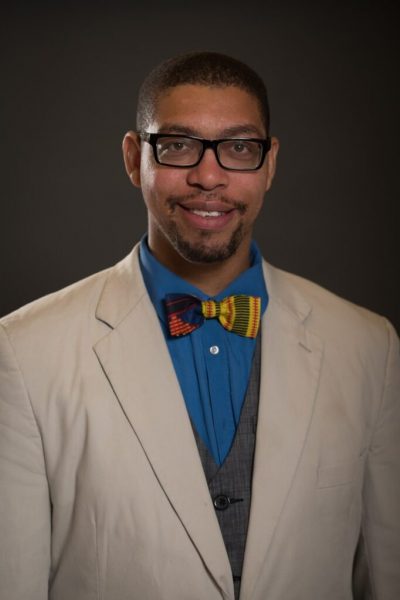 Erin Lynch (MEd '06), QEM Network president, will serve as the principal investigator. Antentor O. Hinton Jr., assistant professor of molecular physiology and biophysics at the School of Medicine Basic Sciences, will serve as a co-principal investigator. Other co-principal investigators include Amml Hussein from Temple University, Lindsey Keith-Vincent from Louisiana Tech, Tara Slominski from North Dakota State University and Cynthia Glass from Glass Consulting. 
"The Pipelines to Pathways: Humanizing Diversity in STEM Conference allows us to elevate and shape mentoring practices in STEM, prepare and improve institutions on how to create a sense of belonging for underrepresented trainees in STEM, and stimulates dialogue on how to further leadership practices in a culturally competent way," Hinton said. 
Hinton and his lab at Vanderbilt have been nationally recognized for commitment to diversity, equity and inclusion, as well as mentoring and career development efforts. The lab works to promote diversity and inclusivity across all intersectional identities. 
Earlier this year, Hinton published research on existing strengths and opportunities that will enable more Black graduates from predominantly white institutions to enter STEMM fields at higher rates than today. The paper also discusses how to strengthen HBCUs so they can continue preparing Black trainees to enter and succeed in the STEMM workforce.   
The conference will be in late spring or summer of 2023 in Winston-Salem, North Carolina.   
About QEM
Since 1990, the QEM Network has been dedicated to improving education for minorities across the United States. The nonprofit organization based in Washington, D.C., works with individuals, organizations and institutions around the nation to create equitable and inclusive educational experiences for groups traditionally underrepresented in STEM.