THE IDEA
Researchers who have graduated from, attended, taught or been heavily mentored by faculty at historically Black colleges and universities, or HBCUs, have produced a comprehensive review of existing strengths and opportunities that will enable more Black graduates from predominantly white institutions, or PWIs, to enter science, technology, engineering, mathematics and medicine, or STEMM, fields at higher rates than today. The paper also articulates how to bolster HBCUs, namely through sustained or increased funding, so they can continue preparing Black trainees to enter and succeed in the STEMM workforce.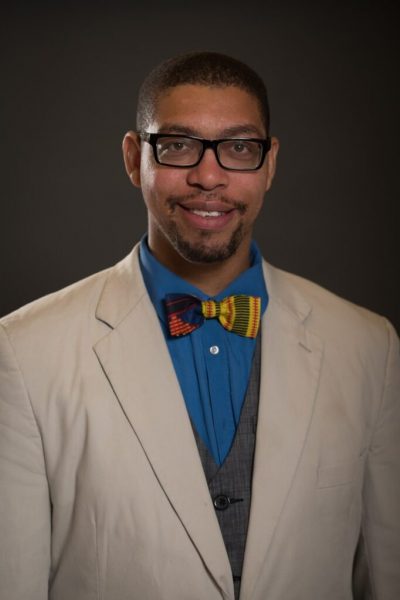 The collaborative research was led by Antentor O. Hinton Jr., assistant professor of molecular physiology and biophysics at the School of Medicine Basic Sciences, and Dexter Lee, associate professor of physiology and biophysics at Howard University. Co-authors include researchers at Winston-Salem State University, Columbia University Teachers College, Meharry Medical College, Fisk University, Savannah State University and University of Pittsburgh.   
"Historically Black colleges and universities offer high-quality education and produce leaders from various backgrounds, mainly being African American. Predominately White institutions can utilize practices that make HBCUs successful to mentor and graduate students of all backgrounds," the co-authors write.  
The noted HBCU practices that lead to success include establishing a safe and nurturing environment, creating a scientific identity and instilling self-worth in students. 
WHY IT MATTERS
"There is a need for HBCUs to train more students and a need for PWIs to consider adopting the HBCU practices if they want to be successful in increasing their capacity to instruct students from diverse backgrounds and achieve their stated diversity goals," Hinton said. "In addition, we describe the need for policymakers to improve the HBCU financial situation to achieve equity." 
In 2018 the physician workforce was approximately 56 percent white and only 5 percent African American, 6 percent Hispanic and 17 percent Asian. Most faculty members conducting research at medical schools are white or Asian; only 3.6 percent of their full-time faculty in 2018 were African American; 5.5 percent were Hispanic, Latino or of Spanish origin. By comparison, African Americans and Hispanics made up 12 percent and 17 percent of the U.S. workforce in the same year, respectively.  
This lopsided ratio is mirrored in the limited resources and funding that HBCUs have to work with compared to PWIs. Average per-student endowments at private HBCUs is approximately $25,000, and at private PWIs it is $184,000. At public universities, HBCUs provide $7,000 per student and PWIs $25,000 per student. "Of the 101 HBCUs in the U.S., only 13 have an endowment higher than the median of all institutions," the paper states. 
WHAT'S NEXT
Hinton's goal for this publication is to educate the STEMM community on how Black scientists are trained and retained in higher education. His ultimate goal is to increase retention of scientists of color in their respective fields.  
"Future research institutions will require not only ingenuity, hard work and a commitment to training the next generation of scientists, but also a commitment to bolstering their cultural environment with African American scientists. There is a critical need for predominantly White institutions to increase the diversity, retention and promotion of their faculty," the co-authors write.  
FUNDING
This work was supported by the Burroughs Wellcome Fund Career Awards at the Scientific Interface, Burroughs Wellcome Fund Ad-hoc Award, National Institutes of Health Small Research Pilot Subaward to #5R25HL106365-12 from the National Institutes of Health Programs to Increase Diversity among Individuals Engaged in Health-Related Research (PRIDE) Program DK020593, Vanderbilt Diabetes and Research Training Center (DRTC) Alzheimer's Disease Pilot and Feasibility Program, United Negro College Fund/Bristol Myers Squibb Ernest E. Just Faculty Fund Grant awarded to Antentor Othrell Hinton Jr., National Science Foundation grant HRD#2112556, National Science Foundation grant MCB #2011577I and National Institutes of Health T32 5T32GM133353 to Sandra A. Murray.   
GO DEEPER
The article, "Learning from HBCUs: How to produce Black professionals in STEMM" was published in the journal Cell on June 17.  
The researchers provide the following web resources for further reading about HBCUs: