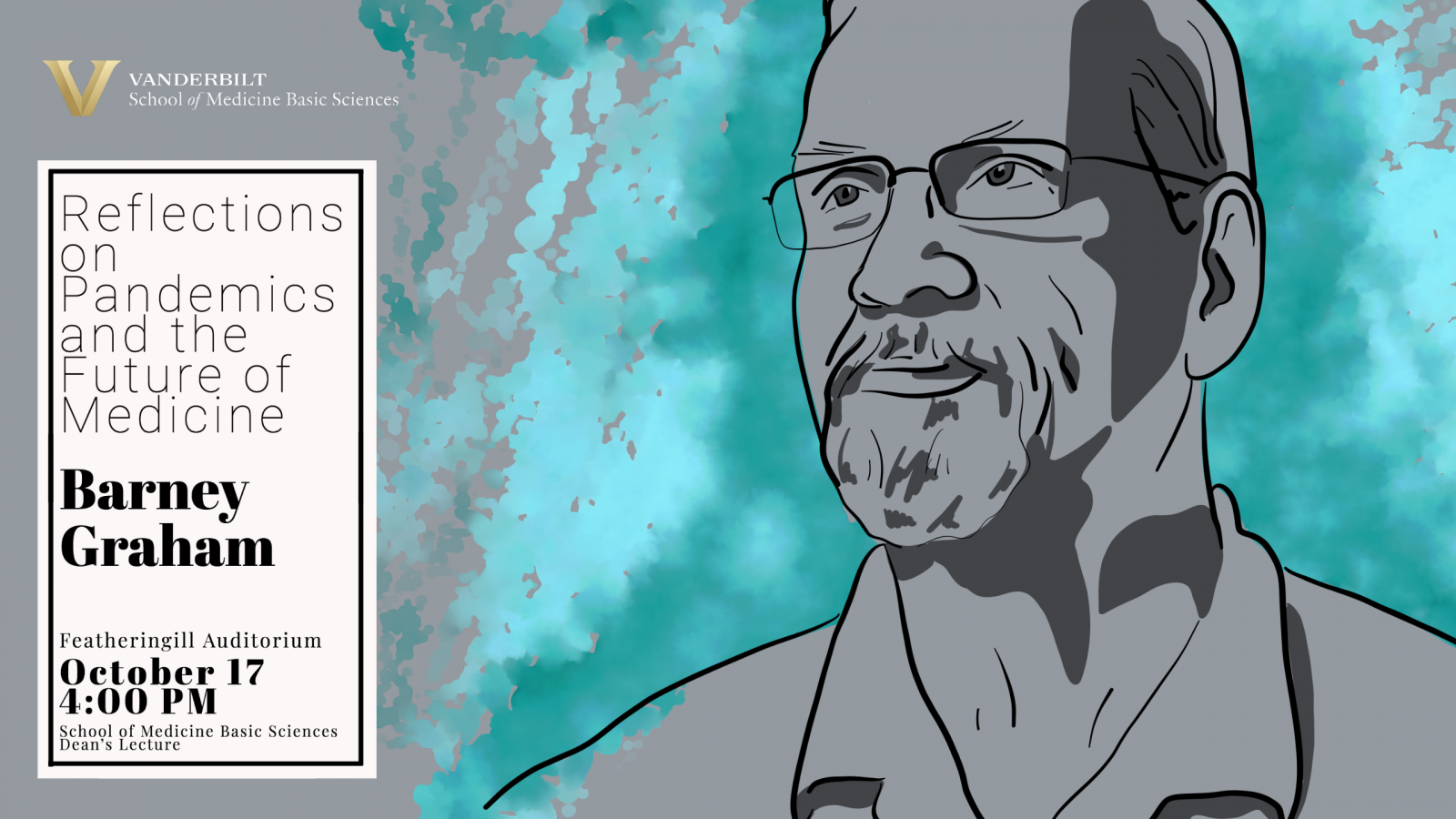 Pathbreaking immunologist, virologist, educator and leader Barney S. Graham, PhD'91, will deliver the School of Medicine Basic Sciences Dean's Lecture on Monday, Oct. 17, at 4 p.m. CT in the Jacobs Believed In Me Auditorium at Featheringill Hall. Graham was the chief architect of the first experimental COVID-19 vaccines and earned the 2021 Vanderbilt University Distinguished Alumnus Award.
Graham's lecture, "Reflections on Pandemics and the Future of Medicine," will be followed by a reception, where he will be presented the Distinguished Alumnus Award by Chancellor Daniel Diermeier.
"Dr. Graham's expertise and innovation reinforce the power of research as a means to advance knowledge, educate and save lives during this unprecedented moment in our nation's history," Diermeier said. "He embodies the value of scientific excellence, curiosity and commitment and could not be more deserving of this recognition."
Lawrence Marnett, dean of the School of Medicine Basic Sciences, is hosting the event. "Barney has been a seminal contributor to the design and development of vaccines against respiratory pathogens, including SARS-CoV-2," Marnett said. "His studies of the structure of spike proteins enabled customization of mRNA vaccines to produce the most effective immune response. Barney saved millions of lives through his work at the NIH Vaccine Research Center. It is a tremendous honor to welcome him back to Vanderbilt for a lecture and to receive the Distinguished Alumnus Award."
Graham retired from the National Institutes of Health last year as the deputy director of the Vaccine Research Center and as chief of the Viral Pathogenesis Laboratory and Translational Science Core. Over his career, he served as the chief resident at Nashville General Hospital and head of the Vanderbilt AIDS Vaccine Evaluation Unit, among other key positions in medicine and research.