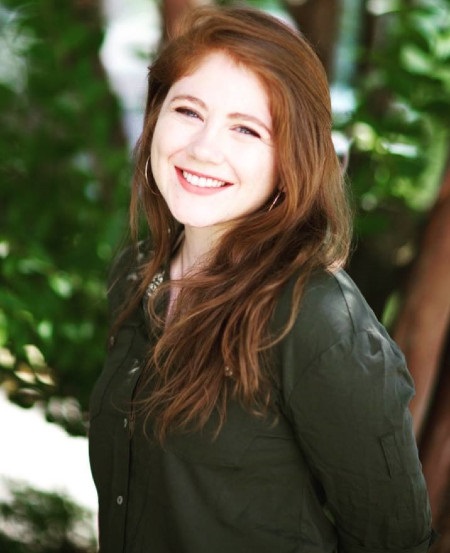 Vanderbilt has named Hannah Proctor, MSN'16, to the new role of reproductive health and parenting resource coordinator for the university community. Proctor, a certified nurse-midwife, will be the first point of contact for pregnant individuals and parents who may need assistance and support. She will be available to help faculty, students, staff and postdoctoral scholars.
Proctor will begin her new role on Sept. 1. Her contact information will be available on the Health and Wellness website.
"Anytime we experience a change with enormous potential to impact the health and well-being of our community—in this case, the Supreme Court's reproductive rights decision—we want to think creatively and differently about what services will support our campus as a whole," said Pam Jones, BSN'81, MSN'92, DNP'13, associate vice chancellor for health and wellness. "Establishing this position within the Office of Health and Wellness in the Division of Administration is a reflection of the university's increased focus on reproductive health and parenting needs going forward."
Jones noted that during the height of the COVID-19 pandemic, Proctor was one of the leaders in the university's contact tracing program. "The nursing skills that she brings to the table, particularly her clinical experience as a certified nurse-midwife, along with her people-centered approach to helping others and ability to work across departments, makes her an ideal candidate for this role," Jones said.
In 2016, Proctor earned a master of science from the School of Nursing, where she specialized in the nurse-midwifery program, after completing her undergraduate education at Mississippi State University. She has been working full-time as a staff member at School of Nursing and practicing part-time as a certified nurse midwife at Vanderbilt University Medical Center.
Proctor's responsibilities will include engaging in confidential, unbiased conversations with individuals in need of assistance and collaborating with the Student Care Network and the Work-Life Connections-Employee Assistance Program to coordinate care for university community members. She also will be the contact for those who wish to apply for assistance through the Employee and Student Critical Support Funds for unexpected costs created by pregnancy and parenting.
"In this new role, I am honored and excited to inform and assist individuals in the Vanderbilt community who are seeking out additional support and information on their specific needs or concerns," Proctor said. Vanderbilt already offers many resources, but I can be that first point of contact, so someone does not have to navigate everything on their own during a potentially high stress time."
Proctor looks forward to being active in campus programs to educate and engage faculty, staff, students and postdoctoral scholars on topics related to pregnancy and parenting. She will work in concert with G.L. Black, vice provost for student affairs and dean of students, and his team to reach students who need support, and Mary Roy, Title IX coordinator, to assist those who need reproductive and parenting-related accommodations.
"We do not want Hannah to just sit in an office and wait for people to make appointments," Jones said. "She plans to be visible and accessible, with office hours at both the Employee Assistance Program and the University Counseling Center."
"I anticipate this role to evolve with ongoing opportunities to listen to the Vanderbilt community, and for the role responsibilities to adapt accordingly to individual needs, so that this program can be equally relevant as it is supportive," Proctor said.
The reproductive health and parenting resource position was a subcommittee recommendation coming out of a university-wide task force that is examining the impact of the turnover of Roe v. Wade on the Vanderbilt community.
Related Updates
Read updates on the university's expanded staff paid parental leave policy.
Visit the task force website to find reproductive health FAQs.