Media Inquiries
Latest Stories
By Amy Wolf

At Vanderbilt, a mindset of collaboration is infused in every aspect of university life. This passion for shared learning and problem-solving weaves across disciplinary boundaries with a unified sense of purpose. Then Vanderbilt alumni carry this philosophy into the wider world.
Meet some members of the Class of 2022 whose inspired collaborations within Vanderbilt and the Nashville community have led to profound outcomes.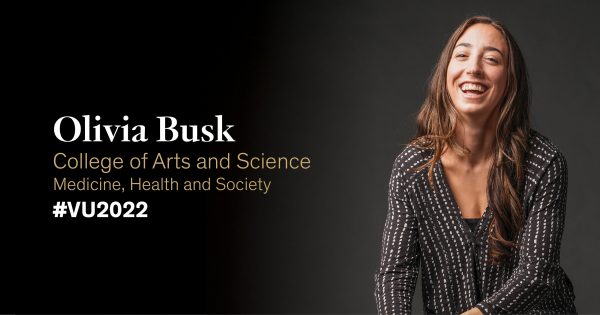 "The Vanderbilt community is very excited collaborate in so many ways. I would have never been able to make a medical device on my own without Michael on the engineering side and the surgeons on the medical side and all of the lessons I've learned from the Wond'ry. But people at this university are so excited and willing to collaborate," said Olivia Busk.
Read more of Olivia's story here. >>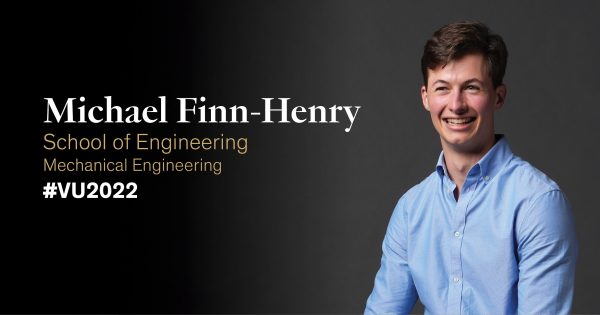 "I think that entrepreneurship is really all about collaboration. Olivia and I realized that we have this great synergy, me on the engineering side, her on the medical-business side and combining these, we could really make a big difference in the world," said Michael Finn-Henry.
Read more of Michael's story here. >>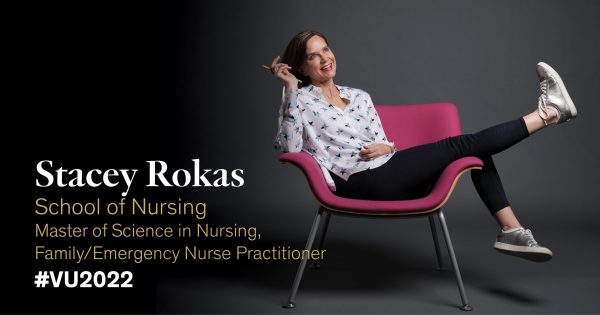 "I was deployed with the Navy as a nurse to Elmhurst Hospital in Queens at the height of the COVID-19 pandemic. I had to take care of people on different types of ventilators without staff support, without pharmacy, without respiratory therapy. It was truly a mass casualty situation," said Stacey Rokas.
"Vanderbilt became more than just a school. My teachers and my classmates went above and beyond helping me with everything from literal care questions to sending masks and PPE's… Just not feeling alone in that situation was really everything because I had people to reach out to. It truly showed the character of my teachers and classmates, and I am forever grateful," she said.
Read more of Stacey's story here. >>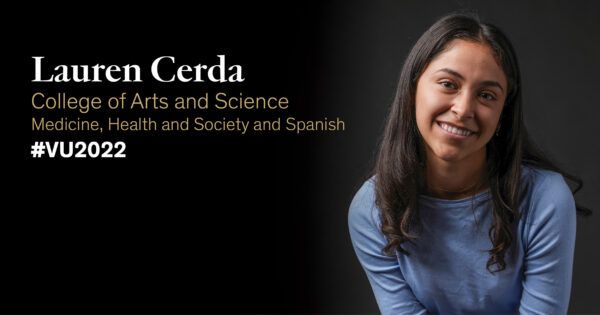 "The idea of collaboration is so important because I want to be a comfort for the patient to understand their illness, but also help the healthcare provider to understand the patient as a whole person," said Lauren Cerda.
Read more of Lauren's story here. >>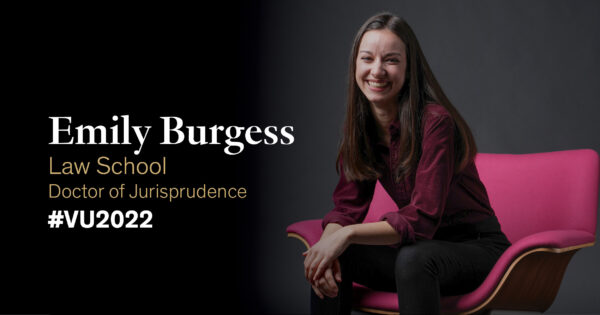 "Part of why I wanted to stay at Vanderbilt was because of the connections I made with organizations and members of the community while I was working in some extracurricular programs as an undergrad, and I wanted to continue to serve those groups at the law school. The law school has allowed me and my peers to be really creative in the ways that we connect with the community," said Emily Burgess.
Read more of Emily's story here. >>
Find the latest information on celebrations for the Class of 2022 on the Vanderbilt Commencement webpage.