By Emily Overway
The idea
A collaborative project between the labs of William Tansey, Ingram Professor of Cancer Research and professor of cell and developmental biology and biochemistry, and Stephen Fesik, Orrin H. Ingram II Chair in Cancer Research and professor of biochemistry, chemistry and pharmacology, has laid the foundation for pre-clinical and clinical trials for the treatment of rhabdoid tumors, rare tumors that are diagnosed in 25 children per year in the United States.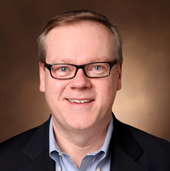 Rhabdoid tumors have a simple genetic profile marked by loss-of-function mutations in the SMARCB1 gene. Resulting mutations disrupt how proteins access genomic information stored in our DNA and activate a tumor-promoting gene called MYC, ultimately resulting in cancer. The actions of MYC, in turn, are dependent on a protein called WDR5, which is overexpressed in many cancers. 
The researchers, including first author and recent Ph.D. graduate in the Tansey lab Andrea Florian, took advantage of the Vanderbilt Technologies for Advanced Genomics core and the Flow Cytometry Shared Resource to show that inhibitors of WDR5, in combination with other agents, can selectively kill rhabdoid tumor cells in the laboratory.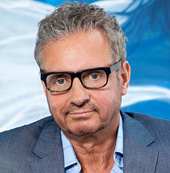 The researchers previously discovered inhibitors that prevent WDR5 from reaching DNA, and they showed that these inhibitors have potential to kill leukemia and other blood-borne cancer cells. This work shows that although WDR5 inhibitors can also block rhabdoid tumor cell growth in culture, they can inhibit rhabdoid tumor cell growth to a much greater degree if they are combined with inhibitors of another tumor-relevant protein called HDM2. The results demonstrate that dual WDR5/HDM2 inhibition strategies show promise for treating rhabdoid tumors. 
Why it matters
Originating in the brain and other soft tissues, aggressive rhabdoid tumors are known to spread quickly throughout the body. Typically, children are diagnosed with rhabdoid tumors before the age of four and survive for less than 18 months after diagnosis; the five-year survival rate is only 20 percent.  
Despite years of research, there are very few effective treatment options because researchers lack a clear oncogenic target for therapeutic intervention. It is likely that any practical treatment for rhabdoid tumors will involve combinations of therapeutics, making it necessary to identify if and how agents can be used together to improve treatment options and prognosis. 
What's next
Tansey and Fesik aim to move toward pre-clinical studies and eventually into clinical trials. 
Funding
The work was funded by National Institutes of Health and the National Cancer Institute. It was also supported by the Brock Family Fellowship, the Robert J. Kleberg, Jr. and Helen C. Kleberg Foundation, Alex's Lemonade Stand Foundation, St. Baldrick's Foundation, a Rally Foundation for Childhood Cancer Research fellowship, an Open Hands Overflowing Hearts co-funded research fellowship and an American Association for Cancer Research Basic Cancer Research Fellowship.  
Go deeper
The article "Synergistic action of WDR5 and HDM2 inhibitors in SMARCB1-deficient cancer cells" was published in the journal NAR Cancer in March 2022.