By Aran Sullivan
Vanderbilt University researchers from the departments of physics and astronomy, math, electrical engineering, and history have received a $3 million National Science Foundation Research Traineeship Award to establish a graduate certificate program in the emerging field of multimessenger astronomy. Over five years, the program will train and educate 300 physics, astronomy, math and engineering graduate students through national summer schools and courses at Vanderbilt and Fisk universities.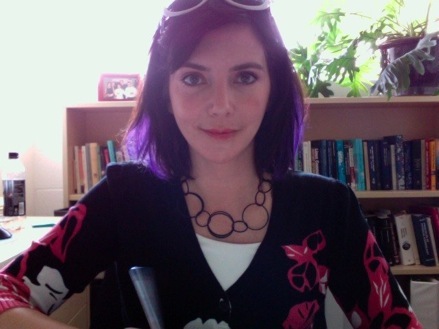 Led by Stevenson Professor of Physics and Astronomy Kelly Holley-Bockelmann, students included in the Establishing Multimessenger Astronomy Inclusive Training program will be among the first pursuing research in this field. The field of MMA collects and harmonizes messages from space in the form of visible light, X-rays, gamma rays, high-energy particles and gravitational waves to learn more about the universe.
EMIT trainees will learn the interdisciplinary concepts, research techniques and conduct of research that will advance the field and drive discoveries about MMA. There also will be an emphasis on diversity and inclusion in the program, as it aims to broaden participation in graduate training and expand the STEM workforce.
"MMA opens a brand-new window onto the universe, and with it, we have a once-in-a-lifetime chance to launch a new field," Holley-Bockelmann said. "Beyond a training program, we want to create a collaborative and inclusive scientific community that values diversity and promotes excellence. Our vision is to seed this emerging field with a critical mass of leaders who will spread inclusive values and achieve better  science. It's this focus on the community as much as the science that can be transformational."
Co-principal investigators include Marcelo Disconzi, associate professor of mathematics; Jessie Runnoe and Stephen Taylor, both assistant professors of physics and astronomy; and Arnold Burger, adjoint professor of electrical engineering at Vanderbilt and professor of physics at Fisk. The EMIT program is one of 23 projects at research institutions across the country funded by the NSF Research Traineeship program.
According to a release, the NSF Research Traineeship program supports training graduate students in interdisciplinary or convergent research areas of high priority to the nation through a comprehensive traineeship model that is innovative, evidence-based and aligned with changing workforce and research needs. Beyond MMA, this ambitious research includes projects that focus on trustworthy, ethical AI and quantum information science and engineering—all top priorities of national importance.
"By combining cutting-edge research and skills training with professional development to ensure students' success across a range of careers, the NSF Research Traineeship program is a vital part of our continued global leadership in science and engineering," said Sylvia Butterfield, acting assistant director for NSF's Education and Human Resources Directorate.
The grant proposal was supported by Research Development and Support (RDS), which offers proposal development assistance for both private (foundations) and federally funded opportunities. RDS is in the Office of the Vice Provost for Research and Innovation.