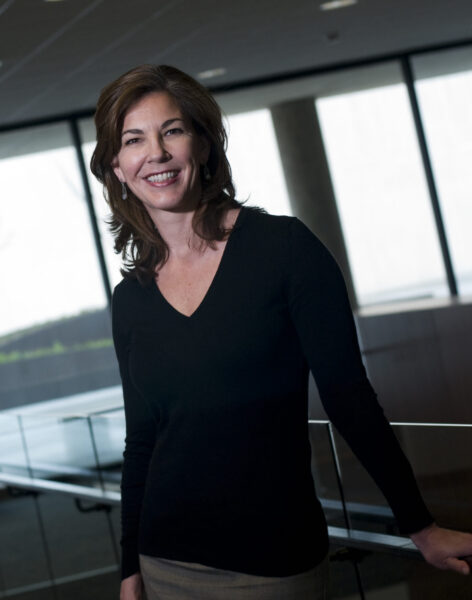 Nationally renowned early childhood education researcher Cynthia Osborne will join Vanderbilt University's Peabody College, bringing with her a $10.5 million research center geared at human development in the first three years of life.  
Osborne will join the faculty in the Department of Leadership, Policy and Organizations in the next month.  
Osborne's research straddles the disciplines of sociology, developmental psychology and economics, with a central focus on family systems and family stress theories. She is preeminently concerned with identifying the mechanisms and solutions that promote enhanced and equitable opportunities and outcomes for young children. 
"We are very excited to welcome Professor Osborne," said Camilla P. Benbow, Patricia and Rodes Hart Dean of Education and Human Development. "Not only will she enhance the college's footprint in the field of early childhood policy, but she also will add to the public policy presence at Vanderbilt more generally." 
Osborne arrives at Vanderbilt from the LBJ School of Public Affairs at the University of Texas at Austin, where she has led three research centers among her many leadership roles.   
One of the centers, the Prenatal-to-3 Policy Impact Center, will move with her to Peabody. It was founded with $10.5 million in funding from seven foundations that have committed to providing ongoing funding. The center focuses on the first three years of life, including health, maternal care, family life, economic security and early care and learning. The center has established a Prenatal-to-3 Policy Clearinghouse, a public resource that makes available the best evidence of what works to strengthen comprehensive prenatal-to-3 systems of care, and an annual Prenatal-to-3 State Policy Roadmap, which shows the extent to which states are employing effective policies and strategies and how they can work to improve child outcomes.  
Osborne is expected to launch a new center for research on young children and families once at Peabody. With several leading scholars already on the faculty, early childhood is an area of present strength and targeted investment for the college. 
"Professor Osborne regularly partners with state and local government agencies in her research as she examines the implementation and impacts of child and family initiatives and programs," said Carolyn Heinrich, chair of Leadership, Policy and Organizations and Patricia and Rodes Hart Professor of Public Policy and Education.  
Osborne earned her doctorate in demography and public affairs from Princeton University. She received master's degrees from Harvard University's Kennedy School of Government and from Claremont Graduate University. She is an appointed member of the National Academies of Sciences' Engineering and Medicine Committee to Reduce Child Poverty by Half in 10 Years and the National Academies of Sciences' Engineering and Medicine Committee Exploring the Opportunity Gap for Young Children from Birth to Age 8.