Media Inquiries
Latest Stories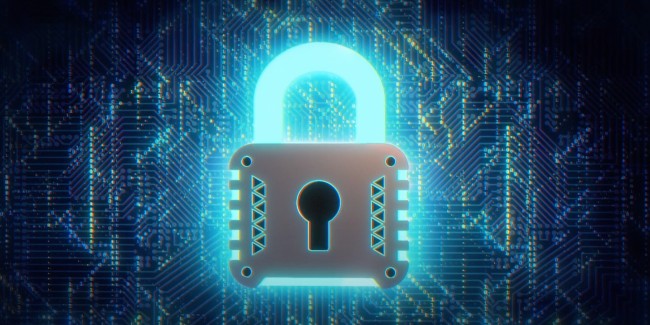 Your home network refers to the connections among your devices, computers, routers, baby monitors, etc., and the internet. Your home network is not too small for an attack; cyber criminals can breach it to gain access to your valuable personal information. In today's environment and with the prevalence of remote work, securing your home network is more important than ever. By taking these simple measures, you can protect yourself and your family from an attack.
Leverage built-in security features. Network devices have a range of security features that can be enabled for extra protection. While we recommend following the manufacturer's instructions, here are some options to look for:
Install a network firewall. A network firewall is a virtual boundary that dictates who and what can come into your network. Most wireless routers have built-in firewalls that have additional features, such as web filtering (e.g., parental controls). Make sure to turn this feature ON.
Disable universal plug and play (UPnP). Balance technical "nice to haves" with their security implications. Many networking devices come packed with functions to help enhance the user experience. While these features often help with your ease of use (e.g., remote network configuration, network discovery protocols), they can introduce added levels of security risk.
Encrypt your network. Encryption provides communication privacy by making it harder for other people to see what you're sending or receiving over the internet. You can enable encryption by updating your router settings to either WPA3 or WPA2. WPA3 is the newer and best encryption available, but both will work to encrypt your information. Avoid using WPA and WEP as these are outdated and less secure.
Change default log-in passwords and usernames. The default passwords and usernames that come with routers and other devices are not secure. Network usernames and passwords should be reset using the best practices shared earlier in this series.
Update your devices. Regularly updating your network devices is one of the easiest and most effective ways to protect your home network. This helps ensure that you are protected with the latest bug fixes and security patches. Regular updates confirm that the most recent software, or firmware, is installed. Automatic updates may be available for your devices; check the manufacturer's instructions for details. It is also recommended that you replace your router every three to four years, which also can help increase your internet speed.
For more information
Understanding firewalls for home and small office use | CISA
Other stories in the series: