Media Inquiries
Latest Stories
By Aran Sullivan
THE IDEA
Mindfulness-Based Stress Reduction programs have been used to improve mental health since their introduction to the public in 1979. Led by David Vago, research associate professor of psychology, a comprehensive review of 45 studies conducted over recent years has revealed that mindfulness strategies may also moderately improve brain health.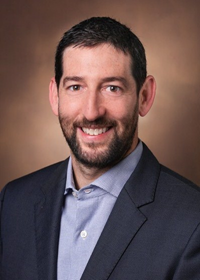 Together with 15 teams from other research institutions, Vago surveyed unique studies that looked at the effects of eight-week MBSR programs compared to other control interventions. The MBSR programs all consisted of meditation training encompassing focused attention, open awareness, movement-based practice and information practice.
"We found that these programs were effective in improving cognitive outcomes when compared to a group of controls who did not receive any interventions. And they were similarly effective in improving cognitive outcomes as active comparison control groups that received health enhancement or education programs," Vago said.
WHY IT MATTERS
This review connects the dots across dozens of studies to underscore that eight-week mindfulness-based programs can improve cognitive function, including attention, perception, declarative memory, language, construction, reasoning and executive function—the skills we use in daily life.
"There is a lot of hype in the popular press for what mindfulness can do for your health," Vago said. "This review further underscores that people over 60 who are experiencing age-related cognitive decline can be better protected from aging-associated deficits through mindfulness."
WHAT'S NEXT
Vago will be focusing on research aiming to prevent age-related cognitive deficits and associated brain atrophy, as populations over 60 are those who may benefit most from increased mindfulness-based interventions.
This work points to a discipline-wide standardization of cognitive function reporting and measurement methodology, Vago said. Further research is needed to define which aspects of mindfulness-based programs contribute to cognitive changes and how post-intervention mindfulness practices by participants contribute to longer-term cognitive effects.
FUNDING
This work was funded by The Dunhill Medical Trust grant RTF1806\45, the European Union's Horizon 2020 research and innovation programme grant 667696, and the National Institutes of Health grant UH2AT009145.
The NIH grant was the largest of its kind in mindfulness research.
GO DEEPER
The article "The Effect of Mindfulness-based Programs on Cognitive Function in Adults: A Systematic Review and Meta-analysis" was published in the journal Neuropsychology Review on Aug. 4.
For those interested in learning mindfulness meditation, free virtual content is available at Roundglass, where Vago leads research. In-person courses are available at Vanderbilt's Osher Center for Integrative Medicine, UC San Diego's Center for Mindfulness and Brown University's Mindfulness Center, among other institutes around the country.