Media Inquiries
Latest Stories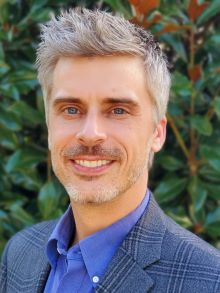 Professor Jason Grissom of Vanderbilt Peabody College of education and human development has been voted president-elect of the Association for Education Finance and Policy, the preeminent organization for research on policy and finance in pre-K–12 and higher education. As president-elect, Grissom will chair the program committee and lead the planning of the 47th annual AEFP conference scheduled for March 17–19, 2022, in Denver.
Grissom, who also is faculty director of the Tennessee Education Research Alliance, will become president of AEFP at the end of the 2022 conference. He will lead the board of directors to set the overall direction and priorities of the organization.
"I am excited to have this opportunity to serve an organization committed to using rigorous research to improve educational outcomes—an organization that has been my intellectual home since I was a graduate student," said Grissom, Patricia and Rodes Hart Professor of Public Policy and Education.
As president, Grissom hopes to bring researchers and policymakers together to focus on educational inequities that have been highlighted and exacerbated by the pandemic. "I look forward to working with my colleagues to create new connections between research and policy, stimulate evidence-based conversations and bring diverse perspectives from research and practice into this important work," he said.
Grissom was voted president-elect at the 2021 AEFP virtual conference in March. In addition, Dominique Baker, a 2016 Vanderbilt doctoral graduate in leadership, policy and organizations, was named AEFP's Early Career Award winner. Baker is an assistant professor of education policy at Southern Methodist University.
Join Jason Grissom on May 19, as he discusses community and school responses to the pandemic, the possible consequences to student outcomes, as well as the hopes for the future. Register here.