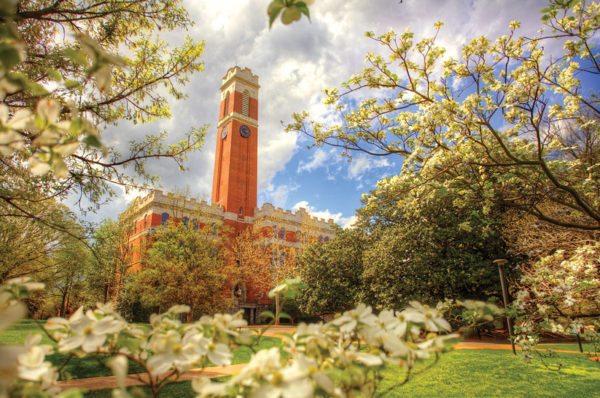 Vanderbilt University's Faculty Fellowship Challenge, launched in September 2018 to create fellowships and directorships to fuel research discoveries and expand teaching opportunities, successfully concluded in December 2020 with 36 positions created, supported by 31 unique endowments from alumni and other donors. The university backed the challenge with a matching investment.
"Through their teaching, research and service, our faculty's accomplishments represent our mission to transform lives through education," Chancellor Daniel Diermeier said. "Our investments in faculty today will make a tremendous impact on society for decades to come. We are grateful to our alumni and friends who have so generously supported this vital initiative."
The university invested $500,000 to match every eligible donor gift of $500,000 or more toward the endowment of one of the following: a Chancellor Faculty Fellowship, Dean's Faculty Fellowship or Directorship. Chancellor Faculty Fellowships support recently tenured faculty, Dean's Faculty Fellowships support tenure-track professors, and Directorships support administrative leaders, including non-tenure-track faculty.
Vanderbilt's investments in faculty remain a top institutional priority. Prior to the Faculty Fellowship Challenge, the yearlong Chancellor's Chair Challenge established 20 new endowed chairs, supporting faculty at the pinnacle of their disciplines. The Faculty Fellowship Challenge focused on recruiting and retaining early- and mid-career faculty members.
"The Faculty Fellowship Challenge has been instrumental in supporting faculty as they advance in their careers," said Susan R. Wente, provost, vice chancellor for academic affairs and holder of a Cornelius Vanderbilt Chair. "This remarkable investment fuels trans-institutional collaboration across Vanderbilt and strengthens our faculty's innovative research and teaching."
The College of Arts and Science had 19 new positions created through the challenge—the most of any area of the university. Several other schools also benefited from the Faculty Fellowship Challenge, including the School of Engineering, Vanderbilt Law School, School of Nursing, Peabody College of education and human development and several centers and institutes. Eight donors endowed more than one position.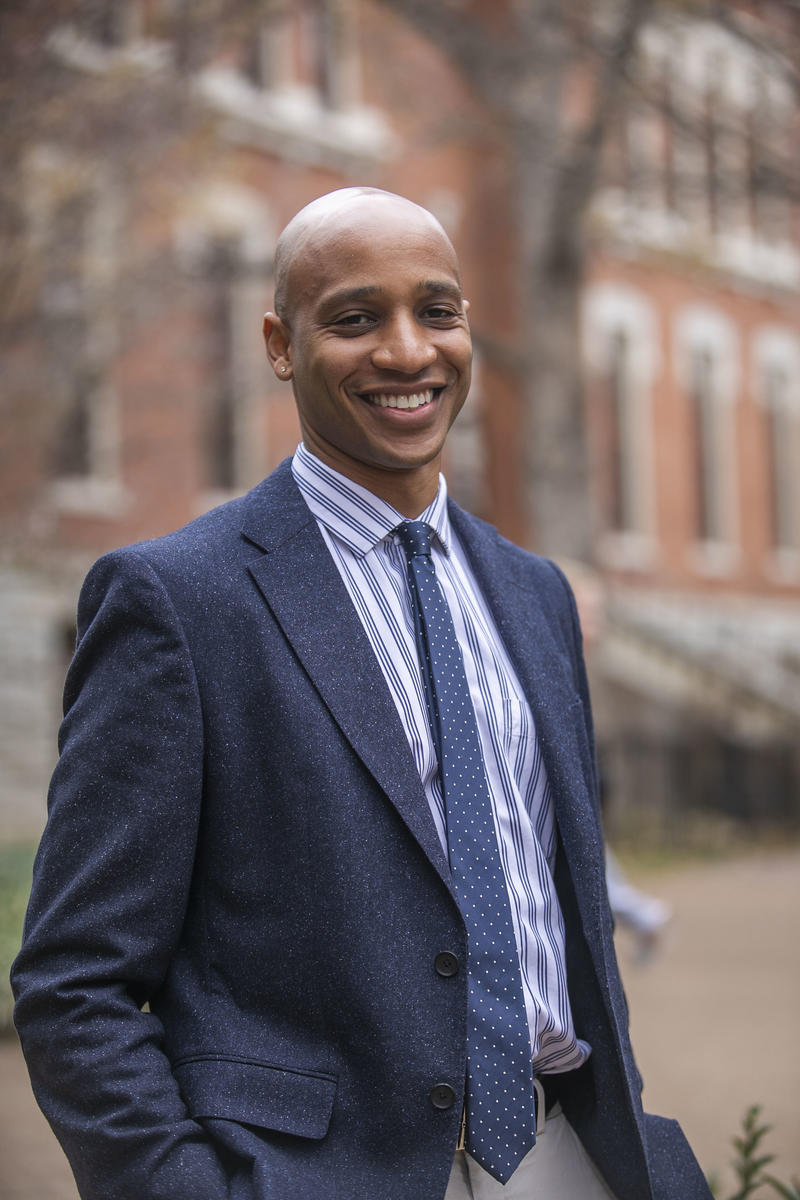 George Britton, BA'92, and Kathy Perry Britton, were among the donors to support the challenge. They established two positions, both in the College of Arts and Science: the Britton Family Dean's Faculty Fellow and the Britton-Perry Dean's Faculty Fellow. Assistant Professor of History Brandon R. Byrd, whose work explores Black intellectual and social history, is the current Britton Family Dean's Faculty Fellow.
"The strength of the faculty certainly inspired me when I was there studying history, and Kathy and I want to ensure that today's students learn side by side with great faculty minds," George Britton said. "We are thrilled to help Vanderbilt in keeping scholars like Brandon Byrd and in bringing others to campus who will impact their fields for years to come."
George Britton serves on the College of Arts and Science Board of Advisors. Their daughter is completing her first year as a Vanderbilt undergraduate.