Media Inquiries
Latest Stories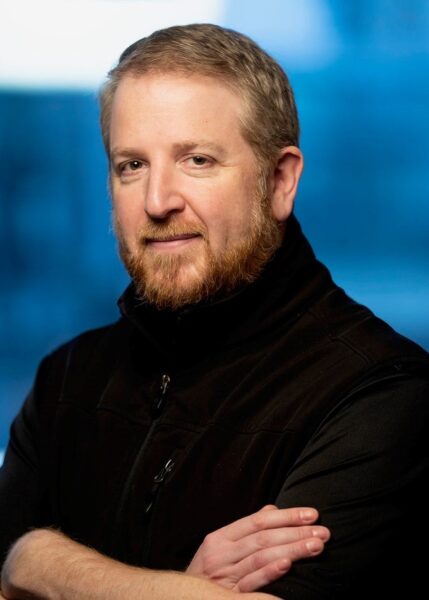 Seth Bordenstein, Centennial Professor of Biological Sciences, has been elected to fellowship in the American Academy of Microbiology, the honorific leadership group within one of the largest life science societies in the world.
"I am honored to join the leadership group of a world-class society composed of distinguished scientists who have long been my scientific heroes; they charted the path of possibility for so many careers in microbiology," Bordenstein said. "I want to offer a sincere thanks to my deeply supportive nominators, the lab members past and present who are committed to discovery and education, and the steadfast dedication and can-do culture of Vanderbilt that enable impactful discoveries, pedagogy and applications."
Bordenstein is among 65 fellows selected in 2021 for his scientific achievements and original contributions that have advanced the field of microbiology. Fellows of the American Society for Microbiology's academy are elected annually through a highly selective peer review process.
"Election to the American Academy of Microbiology is representative of the excellence that Seth brings to Vanderbilt every day," said John G. Geer, Ginny and Conner Searcy Dean of the College of Arts and Science and professor of political science. "Our faculty conduct transformative research that positively impacts how we understand and live in the world around us, and Seth is a leading example of that. We could not be more proud of his accomplishments, and we are delighted that his work has been recognized so prominently."
Bordenstein is director of the Vanderbilt Microbiome Initiative and associate director of the Vanderbilt Institute for Infection, Immunology and Inflammation. Within these groups and in his lab, Bordenstein is mapping the evolutionary genetic and functional relationships among animals, microbes and viruses. This work has many applications, including study of microbiome-related health disparities and global infectious diseases transmitted by insects. His lab also discovered the first antibacterial gene in a single-celled organism, which created opportunities for bioprospecting of new antibiotics.
"This recognition is a testament to Seth's impactful and original research on microbial interactions, his leadership and vision for microbiome studies at Vanderbilt, and his dedication to training the next generation of scientists," said Brandt Eichman, professor and department chair of biological sciences who holds the William R. Kenan Jr., Chair.
Bordenstein's impact in the field is not limited to universities and laboratories. His worldwide lab series, Discover the Microbes Within! The Wolbachia Project, is tailored to middle, high school and college biology classes. It engages students in nature and real-world research, giving them an idea of what it is like to be a scientist.
"Seth's induction into the American Academy of Microbiology is an outstanding recognition of his significant contributions to our understanding of the interactions between bacteria, animals and viruses," said Eric Skaar, director of the Vanderbilt Institute for Infection, Immunology and Inflammation and professor of pathology, microbiology and immunology who holds the Ernest W. Goodpasture Chair in Pathology. "He is an internationally recognized thought leader in the exploding field of microbiome sciences, a gifted teacher and an exceptional colleague. We are fortunate to have him on our faculty at Vanderbilt."
Marissa Shapiro contributed to this story.