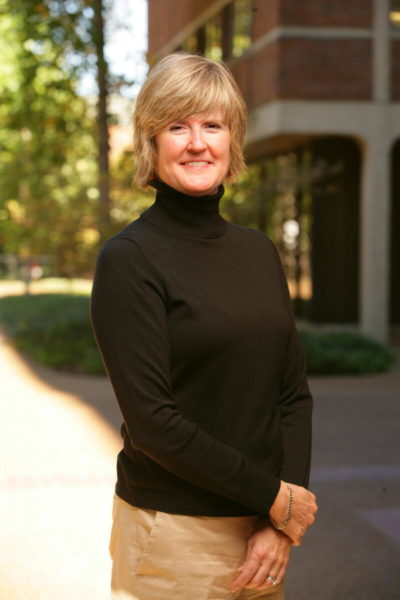 Claire Smrekar, associate professor of public policy and education at Vanderbilt Peabody College of education and human development, recently was named editor of the Peabody Journal of Education, America's second-longest-running publication devoted exclusively to educational research, practice and policy. Her tenure began in September, when she officially took over editorial leadership from Robert Crowson, professor of education, emeritus, at Peabody. Crowson had edited the journal since 2010.
"I am grateful to Dean Camilla Benbow and Professor Crowson for their strong support and collaborative spirit," Smrekar said.
"Bob Crowson guided the PJE toward a new and impressively high level of respect, visibility and influence by amplifying across the journal's volumes an array of diverse scholarly work. He established the PJE as a powerful and widely read publication focused on improving research and practice in education leadership, policy and organizations," she said.
The Peabody Journal of Education was launched in 1923 by the faculty of George Peabody College for Teachers and soon was established as one of the country's foremost educational journals. It is published five times each year and focuses on the broad area of education, research and policy, including topics related to formal institutions serving students at all levels of instruction. Volumes focus on the social and organizational context in which formal and informal education takes place.
Published by Taylor & Francis, one of the world's leading publishers of scholarly journals, PJE routinely exhibits strong citations and downloads. Its full-text downloads for 2020 through June showed an increase of about 20 percent over last year during the same time period. In 2019, PJE recorded more than 85,000 full-text downloads, a 30 percent increase over 2018.
PJE volumes published wholly under Smrekar's editorship will launch in early 2022, starting with a volume focused on the economic, organizational and social impacts of the COVID-19 pandemic on schooling. The subsequent volume will focus on political activism in higher education. The 2021 volume will feature scholarship coordinated by Crowson, but edited by Smrekar.
A new and diverse advisory board will work with Smrekar. "We will embrace multiple research methodologies that prompt critical questions of education policy priorities," she said. "We plan to explore concepts, relationships and outcomes through multidisciplinary lenses and fill consequential gaps across a wide array of education policy and program research fields."