Vanderbilt University's H. Richard Milner IV is among an alliance of researchers who have been awarded a five-year, $5,229,896 grant by the National Science Foundation (No.1931045) to forge robust pathways to STEM careers for people who are, or were, incarcerated.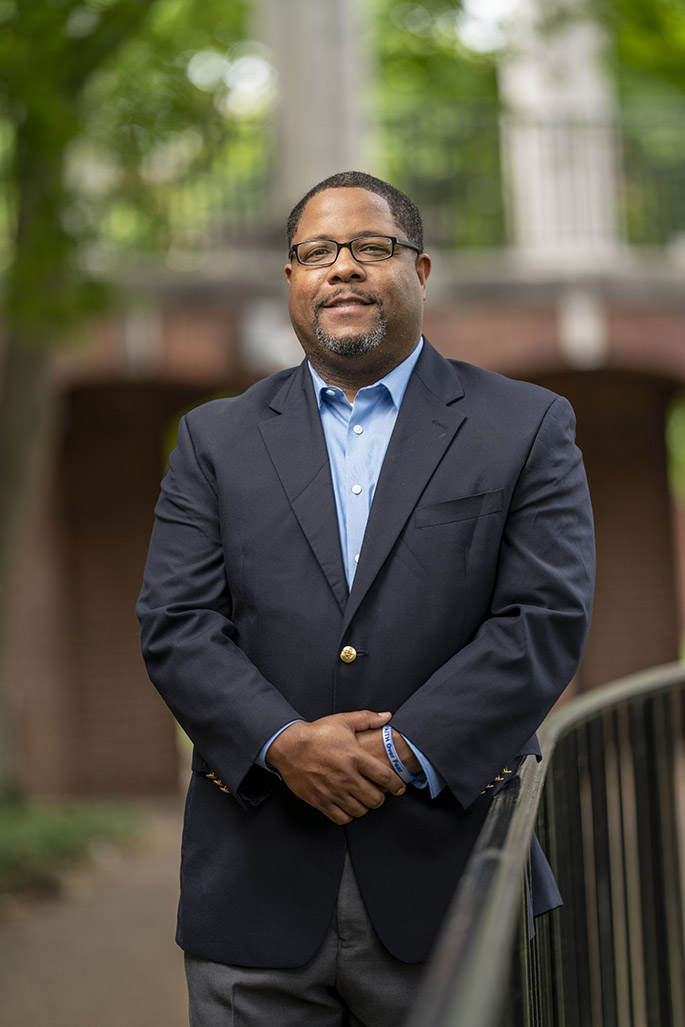 The alliance, STEM Opportunities in Prison Settings (STEM-OPS), is funded as part of the NSF's INCLUDES network. The project's mission is to make educational programming for STEM careers and college study commonplace, accessible and rigorous in U.S. prisons and reentry programs.
Partners include Milner's new Initiative for Race Research and Justice at Vanderbilt University; Education Development Center; From Prison Cells to Ph.D.; Operation Restoration; and the Prison Teaching Initiative at Princeton University.
"Punishment practices in schools which result in STEM exclusion should be better understood in order to build STEM-centered supports in juvenile justice centers and prisons," said Milner, Cornelius Vanderbilt Professor of Education at Vanderbilt Peabody College of education and human development. "We need to deeply study these young people's marginalization as well as their racial, cultural, gendered, linguistic and geographic backgrounds in order to build practices that propel their learning and development."
STEM-OPS has the following main areas of focus:
 STEM internships, including on-the-ground research opportunities at top-tier research universities, for formerly incarcerated people;
the development of a national model for expanding vital STEM-in-prison programming into already existing prison education programs; and
career readiness workshops for STEM careers; and development of STEM mentorship and professional networks for returning citizens.
STEM-OPS will also advance knowledge of how to provide incarcerated youth with pathways to STEM education and careers, including youth who were consistently suspended and expelled from schools and eventually incarcerated.
"Knowledge of STEM subjects is important for long-term success," said Camilla P. Benbow, Patricia and Rodes Hart Dean of Education and Human Development, at Vanderbilt Peabody College. "It's important to identify and overcome barriers that prevent students' access to knowledge that they will need to build careers."
Each of the five STEM-OPS partners brings key expertise to the alliance, has experience working in diverse socio-geographic contexts, and participates actively in other networks that are working to address systemic challenges facing incarcerated and formerly incarcerated people.
"This alliance provides an unprecedented opportunity to tackle multiple, interconnected, systemic challenges," said Eden Badertscher, senior research scientist at EDC. "While addressing our nation's critical STEM workforce shortage, STEM-OPS seeks productive solutions to pay back a debt we owe to people who have been historically underserved by both our educational and carceral systems, people whose collective talent and wisdom are immeasurable."
Alliance leadership organizations include those led by STEM professionals who have been directly impacted by the carceral system. A sixth organization, Advokat Services, will conduct the formative and summative evaluation of STEM-OPS.
Learn more about the alliance.
An earlier version of this story misidentified the name of Professor Milner's endowed chair. This article has been updated to reflect the correct title