Media Inquiries
Latest Stories
Student achievement gains are higher in schools where principals' leadership practices are rated more positively by their supervisors, according to a new brief by the Tennessee Education Research Alliance at Vanderbilt University's Peabody College of education and human development.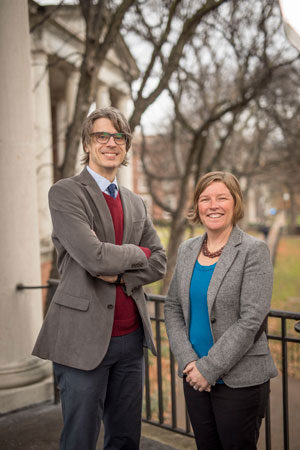 Examining Tennessee school data from the 2011-12 school year through the 2014-15 school year, TERA faculty director Jason A. Grissom and his team examined the extent to which supervisors' ratings of principal's job practices, provided as part of the state's leader evaluation system, predict measures of school success, including student learning, school climate and teacher retention.
"Our findings offer evidence that district leaders can identify their effective principals," said Grissom, associate professor of public policy and education. "The principals they evaluate more positively against the state's instructional leadership standards see better outcomes for both students and teachers."
Other key findings:
Teachers rate their school's climate more positively in schools with higher-rated principals.
High-rated principals retain teachers, especially effective teachers, at higher rates. In contrast, the least effective teachers appear more likely to leave schools with more highly rated principals.
Teachers give higher assessments of school leadership on surveys in schools with more highly rated principals, suggesting agreement between supervisors and teachers in which leaders are most effective.
"We are excited that this promising evidence regarding strong school leadership can add to the important conversations happening across Tennessee on the power of principals," said Erin O'Hara, executive director of TERA.
This brief is the first in a series TERA will be releasing over the next several months focused on principal quality, distribution and effectiveness.
More about the Tennessee Education Research Alliance:
The Tennessee Education Research Alliance is a unique research partnership between Peabody College and the Tennessee Department of Education committed to informing Tennessee's school improvement efforts with useful, timely and high-quality studies.