Media Inquiries
Latest Stories
Creating a model pipeline that will assist adults on the autism spectrum find meaningful and gainful employment while enhancing local business innovation.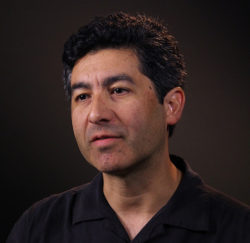 That is the purpose of Vanderbilt University's Center for Autism & Innovation (VCAI). The new center brings together academic researchers, educators, employers, philanthropists and community organizers to address one of the biggest problems that individuals with ASD and their families face as they reach adulthood: How can they achieve financial independence and become contributing members of society?
"Autism now represents one-and-a-half percent of the population," said center director Keivan Stassun, Stevenson Professor of Physics and Astronomy. "That's a large segment of our population, tens of thousands of people in the Nashville metro area alone, yet 85 percent of these individuals are unemployed as adults. To me, that statistic is unacceptable. It represents such a waste of human potential. That is ultimately what we are trying to fix."
The center has four specific goals:
Develop new psychometric tests that can accurately identify and assess the special talents and skills of individuals on the spectrum;
Come up with novel employment arrangements, management techniques and workplace practices that utilize these abilities;
Invent new technologies that enable autistic and other neuro-diverse individuals to achieve their full potential and succeed in the workplace;
Document and disseminate a community-based model for enhancing the quality of life of individuals with ASD through meaningful employment.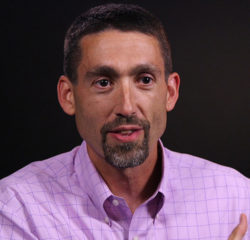 "We're trying to think through how we can place people on the spectrum in meaningful work," emphasized Professor of Management Tim Vogus. "That requires a couple of things. One is to assess people and identify the unique talents that they can bring to work. Another is to identify the kind of organizational systems that employers can put in place to effectively manage neuro-diverse workers by creating a supportive environment that can capitalize on their differences."
The traditional approach to neurological disorders, including ASD, has focused on characterizing the mental impairments and psychiatric symptoms involved as well as documenting associated quality of life problems such as underemployment and unemployment. As a result, there is a real need for interventions based on an increased understanding of the unique mental abilities that people on the spectrum possess, according to center supporters.
"We now have the technology that enables a lot of non-verbal people who weren't able to get across their talents and abilities to do so in different ways using different technologies that didn't exist 10 or 15 years ago. That's helped people realize that there is an untapped workforce potential that can be unlocked," said Nashville philanthropist Jennifer Frist. She and her husband Billy are members of the center's advisory board.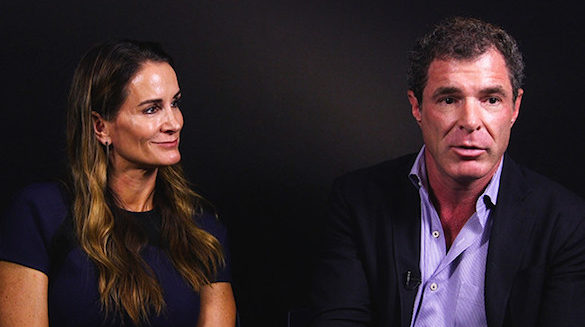 VCAI was created to serve as the academic research partner in a broader, community-based partnership that supporters call "The Nashville Model." This involves corporate partners and community organizations that are actively matching individuals on the spectrum with suitable positions and monitoring their on-the-job performance. Corporate partners include the wealth management company UBS, The Precisionists and Specialisterne USA. Community partners include Autism Tennessee, Tennessee Works and the Tennessee Geographic Alliance.
The center's initial research agenda includes development of a new battery of specialized assessments for identifying the full range of abilities of autistic adults and to identify the factors that are most important for their long-term success in the 21st century workplace. For example, center researchers will be investigating the hypothesis that some high-functioning autistic adults have exceptional visual, spatial and pattern-recognition abilities that give them a unique advantage for certain tasks such as data visualization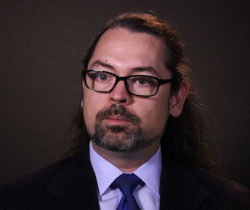 "You know, a lot of the great technological breakthroughs from Silicon Valley came from people who, if they weren't on the spectrum, were pretty close to it," said VCAI Executive Director David Caudel. "It's people who think outside of the box who make these breakthroughs. Companies have known this for years and years, but it is only recently that a few companies have made a concentrated effort to find ways to get neuro-diverse talent into their doors. I'm talking about companies like our partner Specialisterne, which started in Denmark and has more than 75 percent of their employees on the spectrum.
Another area of center research is the development of assistive technologies that can support autistic individuals in the workplace. One example of this is the development of a simulator designed to help teenagers with ASD learn how to drive.
"In engineering, we try to solve real world problems," said Philippe Fauchet, dean of the School of Engineering. "We develop the advanced technologies, the computer science approaches, the robotic approaches, but we want them to be useful for something. This is a clear case where there is a need: people with autism."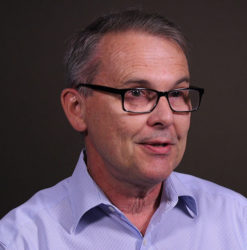 The center will also be pursuing organizational research projects such as measuring the business impact that the "autism advantage" truly represents and working with its partners to develop a scalable and repeatable community-based approach to employment that includes management and leadership training to adapt to working with people on the spectrum.
VCAI was created with a pilot grant from Vanderbilt Trans-Institutional Programs, which provide seed money for innovative ideas and cutting-edge interdisciplinary research. Although it was just established, the center has already received a $50,000 Singular Exceptional Endeavors of Discovery (SEED) award from the Research Corporation for Science Advancement to develop psychometric measures of the visual abilities of individuals with ASD that enable them to contribute to astronomical discoveries. It has also gotten $98,000 from the National Science Foundation's new convergence program to organize a workshop that will assess the state of current research efforts into the capabilities of individuals with cognitive disabilities and to identify the research needed to enable more of these individuals to enter the STEM workforce.
The VCAI will serve as a showcase for what is possible. For example, it is featuring the activities of members of neuro-diverse teams on campus that are creating novel software for data visualization, which has been licensed by NASA, and prototyping novel satellites and detectors for future asteroid mining.
"You could build the pipeline we are trying to create by starting at one end and working gradually to the other end but instead we are trying to develop all the sections of the pipe at the same time and then fit them together," Stassun explained. "If we can demonstrate this model in Nashville, then others everywhere will be able to do the same thing."