Media Inquiries
Latest Stories
The world's foremost longitudinal examination of gifted children is the subject of a new film, "Quick Learners; High Achievers: Study of Mathematically Precocious Youth."
Emmy Award-winning film and television actor Andre Braugher ("The Mist," "City of Angels") lends his voice talent to the 14-minute mini-documentary, which was produced by Vanderbilt University's Peabody College.
It was produced and edited by Emmy Award-winner Lyle Jackson. Emmy Award-winner Jack Isenhour is the writer.
The film chronicles SMPY's 45-year history thus far, featuring rarely seen photographs of SMPY founder and acclaimed academic Julian C. Stanley.
It also as features commentary from SMPY co-directors Camilla P. Benbow and David Lubinski, both psychology researchers at Vanderbilt's Peabody College of education and human development.
Stanley launched SMPY in the early 1970s near the end of his career at Johns Hopkins University. In those days, gifted programs were in their infancy, and asking 13-year-olds to take the SAT was unheard of. Benbow, now the Patricia and Rodes Hart Dean of Education and Human Development at Peabody, was Stanley's graduate student and protégé at the time.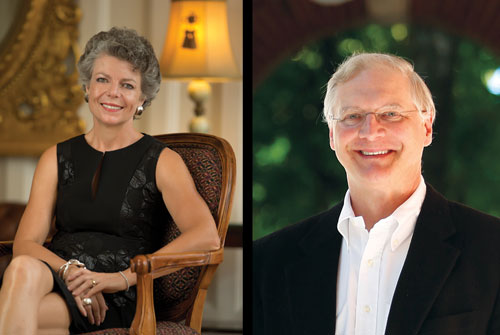 When Stanley retired, he turned the study over to Benbow who later moved the study to Iowa State. More than a decade later, Benbow and co-director David Lubinski brought the thriving study to Vanderbilt, where it is currently housed.
Now comprising 5,000 individuals, SMPY boasts many members of the nation's elite innovators and captains of industry. Their participation has yielded a wealth of scientific data over the decades on myriad aspects of the gifted child's journey through life, from early teens to retirement age.
SMPY's many research findings are regularly cited in scientific journals and featured in the mainstream press. It is recognized as the catalyst for the robust offerings of gifted education programs in existence today. The Templeton Foundation has funded SMPY for the past 20 years.
Watch "Quick Learners; High Achievers: Study of Mathematically Precocious Youth."