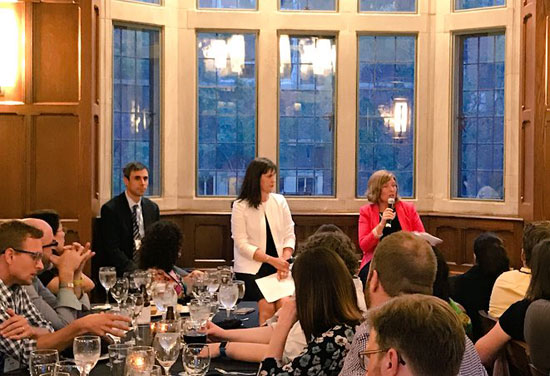 Building on its long history of partnering with state education officials to improve schools and positively affect education policy, Vanderbilt welcomed the annual meeting of the National Network of Education Research-Practice Partnerships (NNERPP) to Nashville in July.
The conference attracted more than 100 participants representing 22 research-practice partnerships from across the country, including UChicago Consortium on School Research, the Education Research Alliance for New Orleans (Tulane University), the Baltimore Education Research Consortium (Johns Hopkins University), the Research Alliance for NYC Schools (New York University) and the Houston Education Research Consortium(Rice University).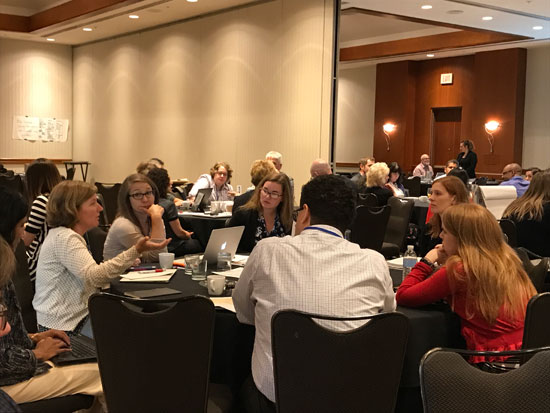 The event was hosted in association with the Tennessee Education Research Alliance (TERA), a collaboration of Vanderbilt's Peabody College of education and human development and the Tennessee Department of Education. TERA draws on Peabody's education faculty to produce targeted research on improving early reading, reimagining state support for professional learning for teachers, turning around low-performing schools and strengthening Tennessee's education market.
"The NNERPP annual forum was an amazing opportunity for us to learn from each other," said TERA Director Erin O'Hara. "Many of these organizations have been leading the way on practice-oriented research for many years and their insights were highly valuable to our team and all who attended."
Tennessee Education Commissioner Candice McQueen, Nate Schwartz of the Tennessee Department of Education and Peabody researchers Dale Ballou and Paul Cobb participated in panels at the conference, along with colleagues from across the country.
"We were thrilled to be able to host our annual meeting at TERA's home base in Nashville because we got the chance to take a closer look at the innovative ways they are thinking about partnership work," said Paula Arce-Trigatti, director of the National Network of Education Research-Practice Partnerships.
Added Tennessee Education Commissioner Candice McQueen, "Learning from the kind of objective research that TERA is doing, especially around school turnaround, is a key part of how we get better at improving all schools for all of our kids."
TERA comprises Peabody faculty researchers whose work helps drive the state's strategies for improving teaching and learning. Their studies regularly contribute to the national conversation on education policy and practice, including issues like school turnaround, teacher compensation and evaluation, teacher turnover and mobility and principal leadership.
Peabody is home to another leading state partnership also featured at the conference, Middle-school Mathematics and the Institutional Setting of Teaching. It is an ongoing project investigating what it takes to support mathematics teachers' development of ambitious and equitable instructional practices on a large scale.