A nearly $5 million grant from the National Institute of Justice will fund an unprecedented five-year partnership between the Nashville Mayor's Office, Metropolitan Nashville Public Schools, Oasis Center and Vanderbilt University. The project stems from the mayor's youth opportunity initiative.
The Nashville Longitudinal Study of Youth Safety and Wellbeing (Award #2016-CK-BX-K002) is one of only three Category 4 proposals funded by NIJ this year. Through the study, an interdisciplinary team of researchers, educators, city government and juvenile court staffers, police and youth development workers will develop a dataset to better inform decision-making with a goal of positively impacting the climate for youths in Nashville. The start date is Jan. 1.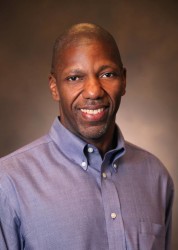 Maury Nation, associate professor of human and organizational development at Vanderbilt's Peabody College of human and organizational development (HOD), is principal investigator for the project. Co-investigators are Paul W. Speer, professor and chair, HOD; David Diehl, assistant professor of HOD; Emily Tanner-Smith, associate research professor, HOD; Benjamin Fisher, assistant professor of criminal justice at the University of Louisville; and Adam Voight, director of the Center for Urban Education at Cleveland State University.
"This initiative emerged from the realization that there is a real missed opportunity here to help kids because of the lack of data being shared across the data sets that already exist," explained Nation. The researchers will create new datasets to supplement existing information from sources such as the Metropolitan Planning Organization, the Metropolitan Nashville Police Department, the Juvenile Court of Metro Nashville and Davidson County, the U.S. Census, Metro Schools' climate and administrative surveys, and more. Combined, these will help provide insight into such critical issues as availability of stable housing, proximity to public transportation and nearby land use.
With the limited resources we have for intervention, why not put them into making sure kids have the right kinds of intervention at the right time? If we do that, we will have cascading benefits, much more than through individual programs," said Lonnell Matthews, director of the Mayor's Office of Neighborhoods and Community Engagement.
As the most central partner in the study, Metro Schools will follow four cohorts of students during the course of the grant, beginning in fourth, sixth, eighth and tenth grades. Unlike many studies of school safety, this research has the advantage of mapping individual student's experiences over time, beginning with records from their earliest school years.
"We will be measuring a variety of student experiences, from school climate to relationships with teachers and peers, to perceptions of rules and enforcement to how the physical environment impacts performance," said Paul Changas, executive director of research, assessment and evaluation for Metro Schools.
The study also will explore how home and neighborhood environments impact learning and behavior. The ability to follow students through difficult transitions – from elementary to middle school, for example – will help the study team better understand what helps children succeed, in combination with findings from other partners, said Changas.
"Students are best served when schools and communities can work together to create spaces that are safe and supportive because we know the issues impacting student wellbeing go well beyond what happens at school," said Director of Schools Shawn Joseph. "This grant represents another opportunity for all of us to work together to help our young people thrive."
Oasis Center, a national leader in incorporating youth voice in programming and youth development service, will focus on gathering youth perspectives for the study. Oasis will map both the issues youths perceive as problems and identify community assets. Oasis will collaborate with existing youth councils, create focus groups, administer surveys and engage in boots-on-the-ground mapping exercises using GPS devices.
"We hope to identify issues from public health to transportation to parks and recreation to develop a broad-based understanding of how youths understand issues of safety and well-being," said Tom Ward, Oasis president and CEO.
The mayor has announced a major youth jobs program, Opportunity NOW, and this study will track and analyze its impact among participants. It will also measure the influence of various after school programs, such as the Nashville After Zone Alliance.
"We hope to leverage this data so it can be helpful with policy making decisions both at the city and the school level in a strategic and targeted manner," said Nation. According to Nation, this is one of the few projects in the nation of this scope.