Media Inquiries
Latest Stories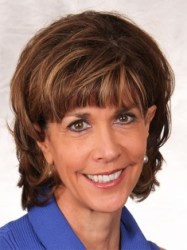 Join Jamie Pope, assistant professor of nutritional science at Vanderbilt University School of Nursing, as she presents the May edition of Vandy Cooks from noon to 1 p.m. Friday, May 20, at the Vanderbilt Recreation and Wellness Center's demonstration kitchen.
Pope will provide information about the recently released recommendations for healthy eating from the federal government's Dietary Guidelines for Americans. Come prepared not only to learn, but also to taste healthy dishes showcasing some of the latest recommendations.
Pope is co-author of the introductory nutrition textbook Nutrition for a Changing World. She has been at Vanderbilt since 1986 working in the areas of obesity research, weight management, health promotion and heart disease prevention. Since 2000, she has taught introductory nutrition to Vanderbilt undergraduate students. In addition, Pope has adapted portions of her Vanderbilt courses for a massively open online course, or MOOC, on the Coursera learning platform. Her MOOC has attracted more than 175,000 students from around the world.
Vandy Cooks is sponsored monthly through a partnership among the Vanderbilt Recreation and Wellness Center, Health Plus and many celebrated food experts.
Contact:Marilyn Holmes, (615) 343-2638
marilyn.c.holmes@vanderbilt.edu