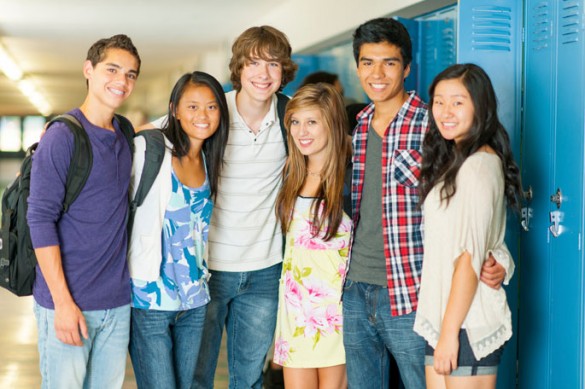 Depression commonly emerges in adolescence, and teens whose parents have a history of depression are particularly at risk for developing depression and functional impairment.
A collaborative study by researchers at Vanderbilt University, University of Pittsburgh, Harvard University and Kaiser Permanente Center for Health Research finds that a cognitive-behavioral prevention program for depression among at-risk youth proved beneficial within nine months, and positive effects remained evident more than six years later.
Judy Garber, professor of psychology and human development at Vanderbilt's Peabody College of education and human development, served as one of the lead investigators of the study.
In four sites, Garber and colleagues randomly assigned 316 participants (ages 13 to 17 at enrollment) to a cognitive-behavioral prevention (CBP) program, or to "usual care" (any family-initiated mental health services). Participants had at least one parent with current or prior depressive episodes.
The CBP program is a modification of the Coping with Depression for Adolescents program, which emphasizes cognitive restructuring and problem-solving, delivered in a semi-structured educational format. The program was delivered in eight weekly 90-minute group sessions, followed by six monthly booster sessions.
The youths learned to examine the accuracy of their thoughts; engage in appropriately assertive social behaviors through group discussions and experiential learning (role play); and practice assignments designed to help them apply these skills in the real world.
There was a lower incidence of depressive episodes during the first nine months after enrollment for teens in CBP as compared to usual care. The positive effect of the intervention was maintained across the six-year follow-up period. Additionally, fewer days of depression during this period predicted greater developmental competence in early adulthood.
"Overall, these findings demonstrate the effectiveness of a cognitive-behavioral program for preventing depression and promoting competence," Garber said. "However, these results also highlight the possible importance of treating parents' depression, either prior to or concurrently with their children's participation in the CBP program."
Principal investigators of the study were: Judy Garber (Vanderbilt); David Brent (University of Pittsburgh School of Medicine); Gregory N. Clarke (Kaiser Permanente Center for Health Research); and William Beardslee (Harvard Medical School).
The project was supported in part by grants from the National Institute of Mental Health.
Read the complete study results online at JAMA Psychiatry.
Read about Garber's family depression intervention study being conducted with Peabody colleague Bruce Compas.