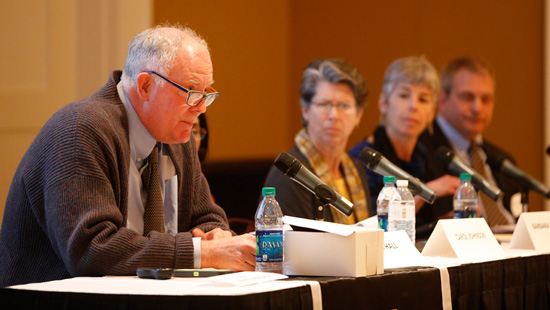 As Tennessee educators struggle to navigate a system driven by new curriculum standards, standardized testing, and data-driven decision-making, many questions remain as to the impact of all these efforts where it matters most: in the classroom.
Vanderbilt education experts tackled the subject at "Standards and Testing: What's Missing from the Current Debate," a panel discussion held March 9 at the downtown Nashville Public Library. About 150 attendees, including legislators, school administrators, parents and other stakeholders, convened for a panel discussion, Q&A and box lunch.
"The thing that is often missing is the continual asking of purpose," said panelist Barbara Stengel, professor of the practice, associate chair of teaching and learning and director of the secondary education program at Vanderbilt Peabody College of education and human development. "Standards are useful but can become a straightjacket for the intellect."
Panelists discussed the limitations of assessments and standardized testing, the role of standards in creating curriculum and the links among poverty, education and achievement in urban settings.
Panelists agreed teamwork, out-of-the-box thinking and courage would be required of teachers in order to reach the overall goal.
"It's not just about reaching the standards. We want graduates who are both smart and good," Stengel said. "We want them to be smart enough to think through the problems of the day, but we also want them to be good at whatever the universe is calling them to do to contribute to our shared community."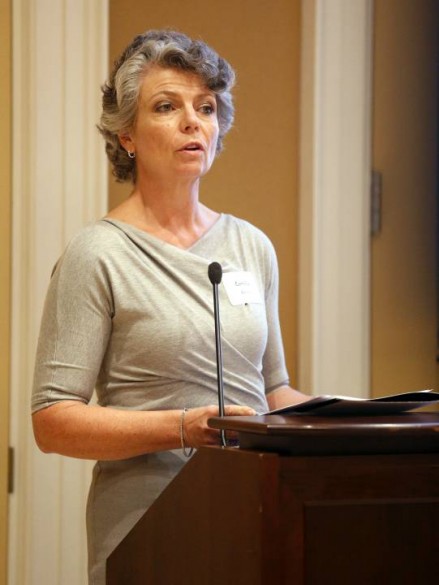 Camilla Benbow, Patricia and Rodes Hart Dean of Education and Human Development, introduced the panelists:
The forum was sponsored by The Vanderbilt Center for Nashville Studies, The Nashville Public Library and Peabody College.
Read an article about the forum in Chalkbeat.
Watch a video of the forum: