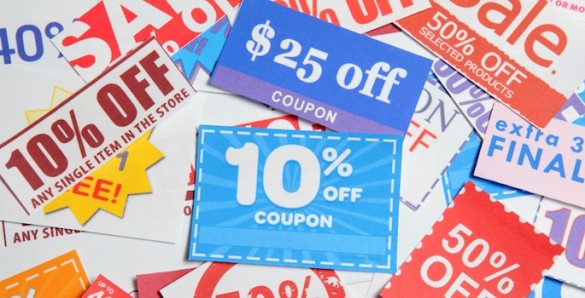 Vanderbilt research looks at how consumers value products based on price and popularity
The holidays usher in the biggest shopping season of the year. As alluring as all those sales can be, consumers make very different conclusions when it comes to sale prices. And consumers often make inferences to fill in gaps in knowledge when they don't have complete information regarding products.
New research by Vanderbilt Owen Graduate School of Management professor Steve Posavac and his co-authors finds that in some consumers' minds, price denotes quality. For others, low price leads a consumer to believe he or she is getting a good value.
"The bottom line of our research is that people can hold two opposing beliefs about a product. In the case of price, most people simultaneously believe that low prices mean good value and that low prices mean low quality. But these two beliefs are not equally present in consumers' minds all the time," said Posavac, the E. Bronson Ingram Professor in Marketing.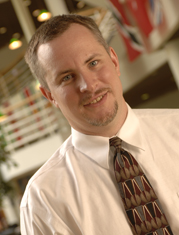 The forthcoming research in the Journal of Consumer Research finds that consumers use a series of theories when considering value and price. And how they size up a possible purchase is going to depend on what's on their mind when they're thinking about a given product.
"Consumers rarely have complete information and use various strategies to fill the gaps in their knowledge as they consider and choose products. One of these strategies involves using naive theories: informal, commonsense explanations that consumers use to make sense of their environment," wrote Posavac and his co-authors Hélène Deval, Susan P. Mantel and Frank R. Kardes.
For example, consumers may believe that popular products that are well advertised are high in quality while also believing that scarce or rarely heard of products are high in quality.
Price vs. quality experiments
The researchers conducted eight experiments that tested marketing techniques that leaned toward price or quality. In one experiment, consumers were shown an ad for a bottle of wine with either a high or low price. When subtly reminded of quality, consumers evaluated the expensive wine more favorably than the cheap wine. However, when subtly reminded of value, they rated the cheap wine more favorably.
When product marketing backfires
Sales promotions succeed when consumers perceive that they are getting a good deal, but they can also backfire if consumers perceive that lower prices indicate poor quality. Posavac gives department store J.C. Penney as an example.
"[rquote]A company may implement an everyday low-pricing strategy that manages to reduce brand value and alienate consumers if many of them believe that low prices equal low quality.[/rquote] Over the years, J.C. Penney customers had become so used to sales that they no longer believed they were getting a good deal," said Posavac.
The researchers found that because consumers use multiple "naïve theories" when analyzing a product, a company's subtle marketing tactics toward price or quality may attract one consumer while easily turning another consumer off.
"[Companies] design a strategy by assuming that a certain naive theory is going to drive consumer evaluation and choice when, in fact, several naive theories are available to the consumer," the authors conclude.