Media Inquiries
Latest Stories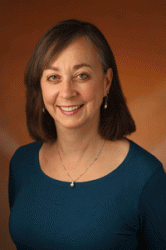 Tracy Barrett, senior lecturer in Italian, has written Dark of the Moon, a re-telling of the Theseus myth for young adult readers, published by Harcourt Children's Books.
Leonard Bickman, the Betts Chair and professor of psychology, will receive the American Evaluation Association's 2011 Alva and Gunnar Myrdal Evaluation Practice Award, given to an evaluator who exemplifies outstanding evaluation practice and has made substantial cumulative contributions to the field.
Vera Chatman, professor in the practice of human and organizational development, will receive the 2011 Excellence in Reviewing Award from Academic Medicine, the official peer-reviewed journal of the Association of American Medical Colleges.
Susan Eilermann, a nurse and educator in Pediatric Allergy/Immunology, and Paula W. McGown, an administrative officer in Health and Wellness, have received the 2011 Commodore Award, Vanderbilt's highest staff honor.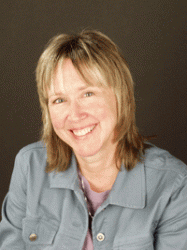 Former U.S. Sen. Bill Frist, who founded the Vanderbilt Transplant Center in the late 1980s, has been named adjunct professor in the Department of Cardiac Surgery.
Terryl Hallquist, professor of theatre, developed and directed a one-act play, Alumni Walk by Frank Lasik, for the New Play Works Project at the 2011 Association for Theatre in Higher Education conference held in Chicago.
Vanderbilt's MFA Program in Creative Writing was ranked 14th among creative writing graduate programs for 2012 by Poets & Writers magazine.
Sokrates T. Pantelides, University Distinguished Professor of Physics and Engineering, was honored for career achievement at the 27th Panhellenic Conference on Solid State Physics and Materials Science, held at his birthplace, Limassol, Cyprus. Pantelides gave a public lecture titled "The Wide World of Materials One Atom at a Time: From Microelectronics to Energy-Related Materials."
William Pao, associate professor of medicine and director of personalized cancer medicine, has been named director of the Division of Hematology and Oncology in the Department of Medicine.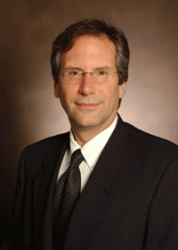 Vesna Pavlović, assistant professor of art, exhibited "Search for Landscapes, 2011" as part of the 12th Istanbul Biennial.
David Posch, chief executive officer of The Vanderbilt Clinic and executive director of Vanderbilt Medical Group, has been appointed CEO of Vanderbilt University Hospital and Clinics.
Charles Sanders, professor of biochemistry, will receive the 2012 Anatrace Membrane Protein Award from the Biophysical Society at its 56th Annual Meeting in San Diego.
Lindsay Walker has been named campus recycling coordinator. She holds a bachelor's degree in environmental studies from Belmont University.