There's a whole campus out there waiting for you to explore

Summer is here, and many students and faculty members are away. But that doesn't mean the campus is idle. In fact, there couldn't be a better time to take advantage of these 330 acres, which are ripe (yes, even in the summertime) with art, music, food and adventure. Whether you are "stay-cationing" this year, looking for a fun family outing or simply in need of a lunch-break diversion, you'll be pleasantly surprised by all that Vanderbilt's campus has to offer.
Forward Motion
Get fit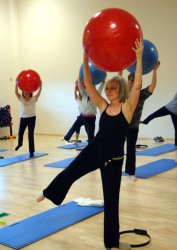 Swimsuit season is well under way, and if that muffin top is mocking you, don't despair. Health Plus is always there to help with your fitness needs.
Over the summer, the faculty and staff wellness center is hosting a special Summer Aerobic Challenge to help keep you on track. Prizes are involved, so grab a co-worker and head on over to Health Plus on the top floor of Kensington Garage. To schedule time with a trainer or to sign up for the summertime challenge, visit Health Plus online.
Take a walk
If the gym is not for you, you can still burn calories and have some fun without ever firing up the stair climber. Using Vanderbilt's 330 acres as your personal fitness playground has never been easier thanks to Health Plus's Start! program, which includes designated walking paths.
Choose from one of nine starting points near your office and follow the green arrow markers. They appear every one-tenth of a mile so that you can keep track of the distance you travel.
Climb to new heights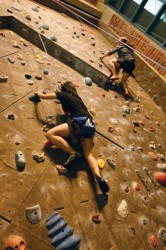 With students away, the Student Recreation Center offers a deep discount for faculty and staff – just $58 to use the facilities until Aug. 15. That includes the indoor swimming pool, the rock climbing wall, fitness classes and indoor spaces for volleyball, basketball and soccer. In addition, sign up for outdoor recreation classes, such as SCUBA certification and kayak training.
Adventure Awaits
Dig for treasure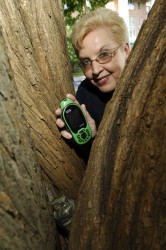 There's nothing like a treasure hunt, and that's exactly what geocaching is – with a modern- day twist. Hundreds of tiny containers, some the size of film canisters, called geocaches have been stashed all over campus by geocaching enthusiasts.
They're locatable by obtaining coordinates online and using a GPS device. The geocaches often contain notes or treasures. Check out a handheld GPS from Peabody Library at no charge and plan a family treasure hunt or lunchtime excursion. Start at www.geocaching.com.
Search the stars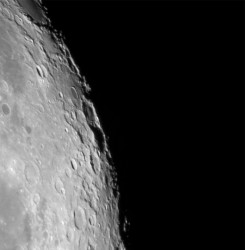 Located on one of Nashville's highest elevations and surrounded by the woods of Radnor Lake State Park, Vanderbilt Dyer Observatory's telescopes offer star-gazers the chance to view stars, planets, constellations and cloud formations in great detail.
Free telescope nights are offered the second Friday of each month (except June), and free open house days take place the first Wednesday of each month at the lunch hour. Dyer's Facebook page offers sneak peeks of local planetary happenings, from planet sightings to eclipses.
Hug a tree
Not everyone can say their workplace has been designated a national arboretum by the Association of Botanical Gardens and Arboreta. Each day, those of us who work at Vanderbilt are surrounded by up to 170 varieties of trees and shrubs, including the white oak, which serves as Vanderbilt's official symbol. Take a stroll around campus and see how many varieties you can find. To see photos and details of Vanderbilt's plants and trees, visit http://bioimages.vanderbilt.edu.
Devour a page-turner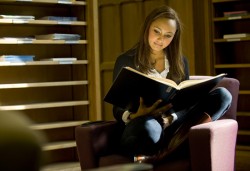 Summer is a great time to hunker down with a good book, and the campus lawns are ideal locations for doing just that. Indoors there are a multitude of nooks and crannies perfect for reading as well. Especially inviting are the light-filled spaces of Central Library; the newly renovated eighth floor boasts comfortable chairs and beautiful views.
Check out the View's summer reading guide (below), which lists some books by faculty and staff that are sure to captivate.
Moved by Music
Plan a musical picnic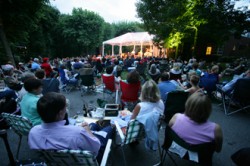 The Bluebird on the Mountain series will continue this summer at Vanderbilt Dyer Observatory June 18, July 16 and Aug. 20.
At Dyer's hilltop location, songwriters play their hits while the audience enjoys a picnic dinner beneath the stars. Single show tickets are $95 per carload, and attendees should bring their own food.
And here's something really special: On June 4 Dyer will host Opera on the Mountain – a picnic and outdoor concert by the Nashville Opera.
Rock out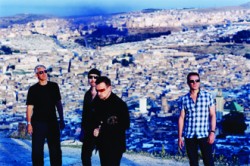 Still haven't found what you're looking for? How about seeing legendary rock group U2 when they bring their 360 tour to Vanderbilt Stadium July 2 at 7 p.m.? These Dubliners are renowned for anthems such as "Beautiful Day" and "With or Without You."
The show incorporates a cylindrical video system of interlocking LED panels and a moving stage to provide a 360- degree experience with unobstructed views. Tickets are sold out, but Stubhub and Craigslist still have listings.
Listen for a cause
"Songs from the Heart" is a free concert with a mission. This fundraiser features original songs written by cancer survivors, their family members and professional caregivers with the help of songwriter Tricia Walker. Walker will perform the songs June 24 at the Student Life Center. All proceeds go to assisting cancer survivors with financial hardships.
Artistically Inclined
Get groovy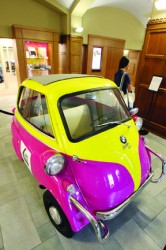 Vanderbilt's Central Library; currently features an exhibit that's worth the walk across campus. "The Sixties at 50," which runs through August, includes unique video, photographs and other treasures from the era, such as rare footage of President John F. Kennedy and other speakers who came to Vanderbilt during the decade.
There are prototype cars from the Lane Motor Museum, authentic astronaut gear and more. While you're there, stop in for a snack at Food for Thought, Central Library's newly opened fourth-floor café.
Support the arts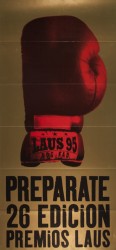 The Vanderbilt Fine Arts Gallery is located in the beautifully renovated Cohen Memorial Hall. Free art exhibits provide a cultural experience without having to leave the Vanderbilt campus. Currently on display is "Fit to Print," a collection of innovative and eye-popping contemporary poster art. It's one of the largest surveys of poster art held in Nashville in recent years.
Sketch a sculpture
Are you an aspiring artist and looking for inspiration? Approximately 50 commissioned sculptures grace Vanderbilt's campus. From the statue of Commodore Cornelius Vanderbilt in front of Kirkland Hall to "Dream Catchers" at the McGugin Complex to "Come Play" near Hobbs Hall on the Peabody campus, these pieces provide an added element of beauty and creativity to our workplace.
The artistically inclined can grab a sack lunch and a sketchbook and head out on foot to capture these inspiring pieces. A see a list of sculptures and a map of where they're located, is available online.
Culinary Quest
Eat fresh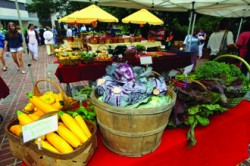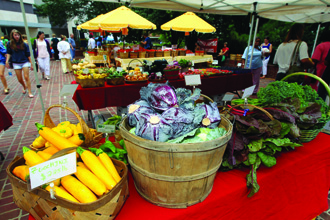 This summer, Medical Center Plaza is the place to be every Thursday from 3 to 6 p.m., when you can purchase locally grown farm-fresh fruits, vegetables, meats and cheeses. A partnership between the Monroe Carell Jr. Children's Hospital at Vanderbilt and Health Plus, the Vanderbilt Farmers' Market runs through October.
Choose healthy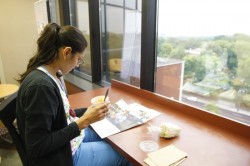 Vanderbilt Bistro on 8, on the eighth floor near the Vanderbilt Eskind Diabetes Clinic in Medical Center East, is a dining destination that offers choices for the health- and especially sugar-conscious eater.
Everything is labeled so that diners can quickly identify the nutritional content and make informed decisions about their food choices.
Hot and cold sandwiches, gourmet salads, coffee and muffins are featured, and all of the entrées are low in calories. The best part? The view.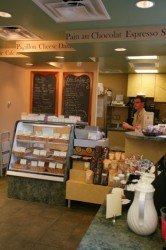 Global Cuisine
Iris Café is a little slice of Euro-goodness hidden away in the Peabody Library. Operated by Provence Breads, the café serves gourmet salads and sandwiches served on slices of rustic, locally baked breads. Lavender lemonade complements these distinctly civilized lunch options. Check the webcam to see if a patio table is available.
To find locations mentioned in this story, visit the Vanderbilt campus map
For dining locations, hours and menus, visit Vanderbilt Dining.
Summer Reading Guide
Dig into these page-turners, which include everything from a blood-and-guts medical thriller to a real-life memoir about love and enlightenment – all written by Vanderbilt faculty and staff.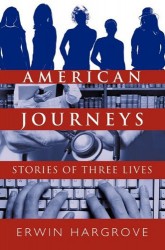 American Journeys: Stories of Three Lives, by Erwin Hargrove, emeritus professor of political science
Hargrove weaves together the fictional lives of three men and their five wives, spanning 1930 to 2000. They include a psychiatrist at Cornell Medical School, a historian at Brown University and a journalist with The Baltimore Sun.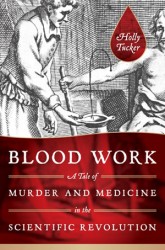 Blood Work: A Tale of Medicine and Murder in the Scientific Revolution, by Holly Tucker, associate professor of French and instructor at the Center for Medicine, Health and Society at Vanderbilt
Blood Work reads like a novel, but it's real-life history. Tucker explores the first blood transfusion experiments in 17th-century Europe, a time of fear and superstition.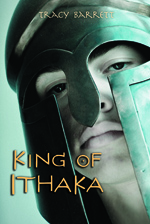 King of Ithaka, by Tracy Barrett, senior lecturer in Italian
In this young adult novel drawn from Homer's Odyssey, a teenage Telemachos, the only child of Odysseus, faces the return of his estranged father who has been fighting for years in the Trojan War. Epic characters and mythic creatures of ancient Greece abound.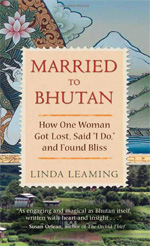 Married to Bhutan, by Linda Leaming, administrative assistant, Asian Studies
Along the lines of Elizabeth Gilbert's Eat, Pray, Love, Leaming shares her journey finding accidental enlightenment and love in Bhutan, a tiny land hidden in the Himalayas.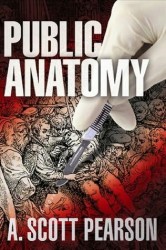 Public Anatomy, by A. Scott Pearson, associate professor of surgery, Oncology
Pearson's second medical thriller brings back Memphis surgeon Eli Branch, who must unravel a string of mysterious deaths set in motion after a colleague performs robotic surgery.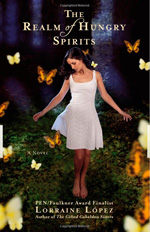 The Realm of Hungry Spirits, by Lorraine López, associate professor of English
The author of The Gifted Gabaldón Sisters presents her latest novel, in which a woman devastated by a break-up opens her home to a collection of wayward characters.
Find these at the Vanderbilt Bookstore, or online at Amazon.com.