Wilson Hall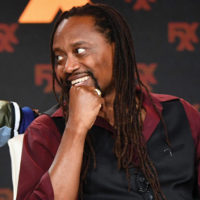 Jul. 29, 2020—For television writer and producer Saladin Patterson, MA'96, an undergraduate degree in electrical engineering from MIT was not the start of his career—at least not as he'd initially planned. Thanks to his on-campus job in tech support at Wilson Hall, Patterson plotted a career that led straight to Hollywood.
---

Jul. 12, 2011—Construction is due to routing power directly to Wilson before the College Halls expansion at Kissam begins.
---

Jun. 6, 2011—Anyone used to walking around Kirkland Hall on campus will need to be aware of detours due to construction that begins this week. The construction is routing power lines directly to Wilson Hall.  Currently, Wilson is linked to the Kissam Residence Halls. Before work can begin on the new college halls, Wilson needs its own...
---