GDR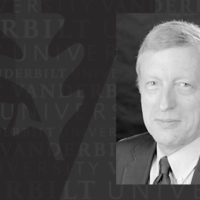 Mar. 7, 2018—Eugene TeSelle, a retired Divinity School professor who was a strong advocate on community issues ranging from urban neighborhood preservation to integrated schools, died March 1.
---

Nov. 6, 2017—Marcia Y. Riggs, whose areas of expertise include womanist ethics, moral education and public policy, will deliver the Howard L. Harrod Lecture at Vanderbilt Divinity School Nov. 9.
---

Sep. 12, 2017—A senior rabbi who has worked tirelessly to promote racial and religious respect and a national leader in environmental efforts are the 2017 Divinity School and GDR Distinguished Alumni/ae.
---