A senior rabbi who has worked tirelessly to promote racial and religious affirmation and respect while inspiring compassion, along with a national leader in the environmental and conservation communities, are the 2017 Vanderbilt Divinity School and Graduate Department of Religion Distinguished Alumni/ae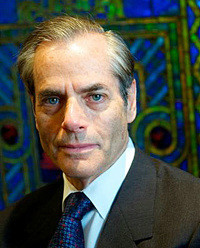 Stephen Lewis Fuchs, DMin'92, who led The Temple Congregation Ohabai Sholom in Nashville for 11 years, and the late Rev. Chandra Taylor Smith, BA'83, PhD'01, who was vice president for diversity and inclusion at the National Audubon Society, will be honored at a Vanderbilt Divinity School celebration dinner Oct. 17. Smith's husband, Bennie Smith, JD'95, a graduate of Vanderbilt Law School, will attend and accept the award on her behalf.
"Each year I find myself heartened and proud of the tremendous witness of our alumni/ae," said Emilie M. Townes, dean of Vanderbilt Divinity School and the E. Rhodes and Leona B. Carpenter Professor of Womanist Ethics and Society. "Rabbi Fuchs and the Rev. Taylor Smith stand in this line of faithful folk who have lived out their religious convictions in such a way that lives are changed and the world becomes a better place."
The Divinity School award is given to someone who has demonstrated excellence and distinction in justice-making through their work in congregational ministry, religious institutions, ecumenical organizations, community–based organizations, government or other social institutions.
Fuchs earned his doctor of ministry in biblical interpretation from the Divinity School in 1992. The graduate of Hamilton College was ordained a rabbi at Hebrew Union College-Jewish Institute of Religion. There he also received a bachelor and a master of arts in Hebrew letters, as well as a graduate certificate in Jewish communal studies. He was awarded an honorary doctor of divinity from HUC-JIR in 1999.
Fuchs served synagogues in Columbia, Maryland, and in Nashville before moving to Congregation Beth Israel in West Hartford, Connecticut, where he was senior rabbi from 1997 to 2011. Under his leadership one of the largest food drives of its kind in the United States was launched.
Fuchs, who is now rabbi emeritus at Congregation Beth Israel, has been a strong advocate for universal health care, playing a significant role in the passage of legislation for access to quality, affordable health care in Connecticut. He also has spoken out against violence in sports and the media. He is a former president of the World Union for Progressive Judaism. During his extensive travels, Fuchs has visited many churches and schools in Germany to help educate young people about the significance of the Holocaust.
Fuchs is the author of three books: What's in It for Me? Finding Ourselves in Biblical Narratives; Tora Highlights; and Why the Kof? Getting the Best of Rabbi Fuchs, a collection of his essays and blog posts.
The Graduate Department of Religion award is given to someone whose scholarship, teaching or research has advanced the understanding of religion and its formative impact in the world.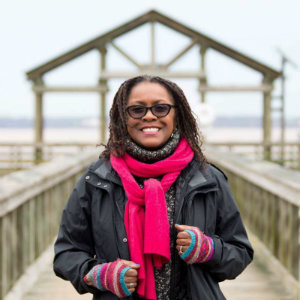 Taylor Smith, who is being honored posthumously, earned two degrees from Vanderbilt—a bachelor of arts in 1983 and a doctor of philosophy in 2001. As a graduate student at Vanderbilt, she was awarded a Dorothy Danforth Compton Fellowship. She served as a teaching assistant and actively volunteered with the Kelly Miller Smith Institute on Black Church Studies.
During Taylor Smith's early career, she taught at Fisk and North Park universities and United Theological Seminary in Dayton, Ohio. She then focused on helping economically disadvantaged children in Chicago Public Schools through its Postsecondary Education and Student Development unit, for which she was named deputy director in 2006. While in Chicago she served as co-pastor of the historic Pilgrim Baptist Church with her renowned father, the Rev. Hycel B. Taylor Jr.
In 2008, Taylor Smith relocated to Washington, D.C., to serve as vice president of research and director of the Pell Institute, a component of the Council for Opportunity in Education.
Taylor Smith's last two positions were with the National Audubon Society, where she became a national voice for environmental justice and conservation. She served as vice president for community conservation and education and vice president for diversity and inclusion. In the latter position she worked to build a conservation movement that more closely reflects America's demographics. Tragically, Taylor Smith's life was cut short by cancer last February at the age of 55.
Previous Distinguished Alumni/ae Award recipients include James Lawson, Becca Stevens, Bishop Joseph Johnson Jr., Fred Craddock, Gardner Taylor, Thomas W. Ogletree, Charlotte Hotopp Zachary, James Crenshaw, Kenneth Robinson, Harold Love Jr. and Edward A. Malloy.
For more information email Addie Sullivan.