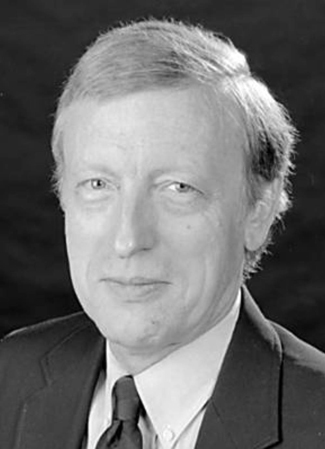 Eugene Arthur TeSelle Jr., a retired Vanderbilt Divinity School professor who was a strong advocate on community issues ranging from urban neighborhood preservation to integrated schools, died March 1.
TeSelle, 86, was the Oberlin Professor of Church History and Theology, emeritus. He was in palliative care at Vanderbilt University Medical Center at the time of his death.
TeSelle was born in Ames, Iowa, on Aug. 8, 1931. He graduated Phi Beta Kappa with a bachelor of arts from the University of Colorado in 1952. He also earned a bachelor of divinity at Princeton Theological Seminary, where he was awarded the Hodge Prize in Systematic Theology in 1954.
TeSelle served as an assistant minister at First Presbyterian Church of East Orange, New Jersey, before enrolling at Yale University, where he earned a master of arts in 1960. Three years later, Yale awarded him a doctorate.
TeSelle taught in the Yale Department of Religious Studies before joining the Vanderbilt Divinity School faculty in 1969. He was a specialist in the history of Christian thought, church and state, science and religion, the churches and controversial public issues, and Central America and U.S. public opinion.
"Gene knew a massive amount of history and theology and their intersections; both in their historical context and their implications for contemporary times," said Emilie M. Townes, dean of Vanderbilt Divinity School and the E. Rhodes and Leona B. Carpenter Professor of Womanist Ethics and Society. "This is one of the reasons that he was such a passionate and effective activist for justice and a model for how to combine scholarship with social change."
TeSelle's books included Augustinian Trajectories in Political Thought, Thomas Aquinas: Faith and Reason, Christ in Contest: Divine Purpose and Human Possibility, Augustine's Strategy as an Apologist, and Augustine the Theologian.
He researched little-known history on Peabody College being the original site for an African American institution in the scholarly article "The Nashville Institute and Roger Williams University: Benevolence, Paternalism, and Black Consciousness, 1807-1910," published by the Tennessee Historical Quarterly.
Douglas Knight, an emeritus professor of Hebrew Bible, said that TeSelle was a strong role model as a university citizen and faculty colleague. "Many younger faculty members, myself included, learned how to negotiate academic structures and contribute to the life of the school by following his actions and advice," Knight said. "Students, especially international students and minority groups, found in him an advocate for their causes. He served on an exceptionally large number of Ph.D. dissertation committees during his tenure. And off campus, he worked tenaciously to better local conditions in neighborhoods and urban settings. He truly left the university and the city stronger and more hospitable than when he arrived here."
TeSelle volunteered his time and expertise to many important community issues. In 1970, he helped form and lead the Belmont-Hillsboro Neighbors, which was only the second organized neighborhood group in Nashville at the time. Its priorities included preserving urban neighborhoods with older homes.
He worked on a comprehensive integration plan for Metropolitan Nashville Public Schools as a member of Concerned Citizens for Improved Schools. He was a board member of the Fair Housing Foundation of Nashville, serving as a liaison with the Civil Rights Division of the U. S. Department of Justice. He also was an organizer of the Nashville Peace and Justice Center.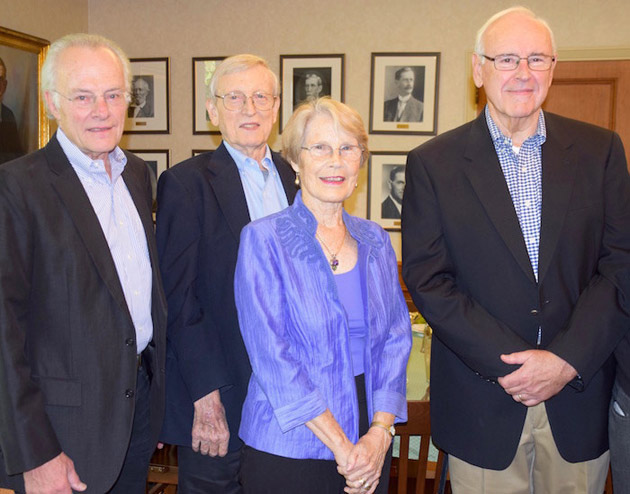 TeSelle worked with other Vanderbilt faculty and administrators to develop the Faculty Mortgage Plan to encourage faculty to live near campus and add to the sense of community within the university.
TeSelle was among faculty and students who protested the Vanderbilt administration's underwriting of the Davis Cup matches that brought the tennis team of South Africa, then a constitutionally racist state, to campus in 1978. He wrote an extensive letter to the editor on the controversy for The Tennessean.
Vanderbilt awarded TeSelle the Thomas Jefferson Award in 1995 for his service to the university, where he chaired the Faculty Senate and the Graduate Department of Religion. He was recognized by then-Chancellor Joe B. Wyatt for his leadership of organizations that address social issues in Nashville, the United States and Central America.
His professional memberships included the Society for Values in Higher Education, American Academy of Religion, American Society of Church History and Society for Early Christian Studies. On campus, he served as a faculty marshal at Commencement from 1984 through 1999.
The Tennessean profiled TeSelle in 2003 in a column headlined "He's worked to protect community for 33 years." He continued to write and remain active in the community during retirement and donated his papers to Vanderbilt Special Collections and University Archives.
TeSelle is survived by his wife, Penny Saunders TeSelle; his sister, Ellen Boal; his two children, Elizabeth R. TeSelle and John G. TeSelle; three stepsons, William Peatman, James Peatman and Thomas Peatman; and nine grandchildren.
­­­­­­­­­TeSelle's life will be celebrated with a service of witness to the resurrection March 17 at Second Presbyterian Church. The service will begin at 10 a.m. with a reception to follow.