Fernanda Contreras

Aug. 20, 2019—Women's tennis standout Fernanda Contreras, BE'19, grew up knee-deep in a pile of LEGOs in her living room. Now, having graduated with a degree in mechanical engineering, she feels her path has come full circle.
---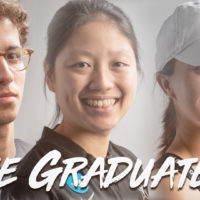 May. 17, 2019—For this installment of the student-athlete series, we take a look at three Class of 2019 seniors.
---

Jun. 8, 2018—The Vanderbilt women's tennis team came up just short in its quest for a second national championship, falling 4–3 in a tight three-set match to the Stanford Cardinal at the Wake Forest Tennis Complex in Winston-Salem, North Carolina, May 22.
---