By Amy Wolf
Today's fight against infectious diseases is being waged in the computer lab as much as the wet lab. Using artificial intelligence and machine learning, Vanderbilt researchers and students like School of Engineering undergraduate Karen Pu are expanding the power of computer modeling to identify mutating viruses—and potentially improve vaccines.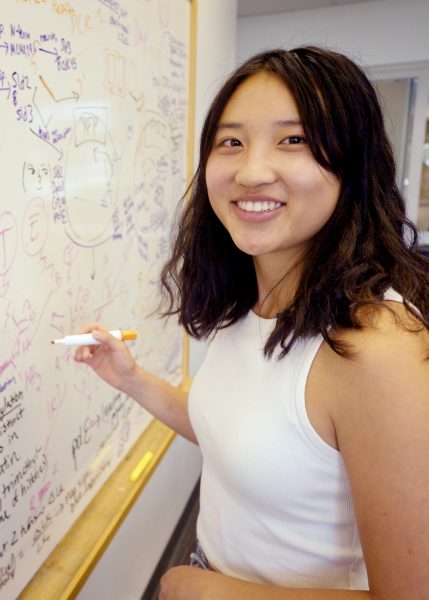 When the Northern California native started her first year at Vanderbilt, she wanted to jump into biology research. Then COVID restrictions led to a pivot, steering Pu into an exciting area of biomedical research that uses computer coding and artificial intelligence.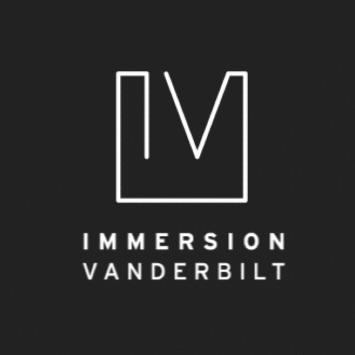 This area of study also created opportunities for her to travel across the world and dive into an interdisciplinary Immersion Vanderbilt project.
"Since COVID my freshman year had us spending more time on our computers, I took a Python coding class and thought, 'Why don't I try combining my interest in biology with computer science?'" she said.
Pu reached out to the bioinformatics lab of Jens Meiler, Distinguished Research Professor of Chemistry within the College of Arts and Science.
"I saw that the Meiler Lab offered the opportunity to do computational biology research, and it sounded really cool when I read what they were doing with drug discovery and designing proteins," she said.
MENTORING AND AI MODELING
Pu has been working in the Meiler Lab since her initial outreach freshman year with Assistant Professor of Chemistry Cristina Martina as her mentor.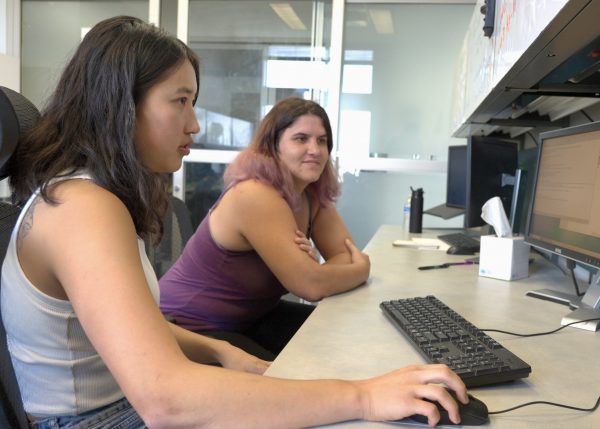 Martina uses her expertise in protein engineering to work toward the development of antibodies and vaccines in the labs of Meiler and of Dr. James Crowe, University Distinguished Professor of Pediatrics and of Chemistry, Ann Scott Carell Professor and director of the Vanderbilt Vaccine Center.
"I've adopted a structure-based approach to designing antibodies and vaccines, particularly against viruses like influenza and the Marburg virus, which is the cousin of Ebola," Martina said.
IMMERSION VANDERBILT
Martina's work around the flu virus is where Pu's Immersion Vanderbilt project comes in.
Pu is expanding on an existing project started by a Ph.D. student that uses machine learning techniques and an innovative computational modeling software called Rosetta to help predict protein structure changes in the flu virus.
"I used Rosetta as a way to evaluate the data that the machine learning model predicted. More specifically, Rosetta was used to evaluate the viability of the virus mutants that that model predicted," she explained.
Ultimately, Pu's immersion work could help identify the next strain of the flu.
She is also gaining valuable software skills. Rosetta is one of the key bioinformatics tools for Martina, Pu and others in the Meiler and Crowe labs.
"I've learned a lot about machine learning through this immersion and my mentor Cristina," Pu said. "It's really cool to be involved in this type of research and to be able to possibly make an impact at such an early stage of my career."
Pu is also taking a multidisciplinary approach to her research.
"I think the good thing about being interdisciplinary in both computer science and biology is that you can't just code and have it work, you have to make sure there's scientific accuracy to the coding as well."
RESEARCH ABROAD
Pu's desire to study internationally led to opportunities that enhanced her biomedical research and created some of her most rewarding experiences at Vanderbilt.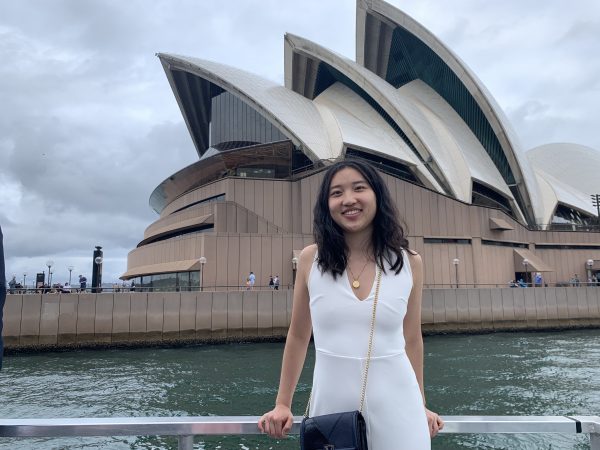 With help from the Meiler Lab, Pu was able to take part in a research and education exchange program at Leipzig University in Germany between her junior and senior years. During the two-month internship, Pu worked on a project related to artificial intelligence and protein design, programming chatbots to think more like scientists.
"We were trying to work with a large language model, like ChatGPT," she said. "But the problem with ChatGPT right now is that if you ask it a question that's related to science, it might give you a really wrong answer—but be very confident about that wrong answer.
"We worked on training the program to answer one scientific question and explain its reasoning behind the answer as proof of concept that this could even be done," she said. "It was really awesome to be part of such new stuff."
Pu also spent a semester in Australia while continuing to work virtually with Martina and the Meiler lab.
"I was next to a beach—which was amazing—and I was able to explore and be more independent. But I also was able to keep up with my computational research while abroad in Australia, since I do it all on my computer," she said.
WHAT'S NEXT
Because of her successful experiences in the lab, studying abroad and with her immersion project, Pu is planning to work toward a Ph.D. focusing on computational research and protein design.
"I definitely want to look into artificial intelligence and drug discovery," she said, "and maybe go into industry and make a positive impact on the world."