The Peabody Scholars program gives exceptional undergraduate students at Vanderbilt Peabody College of education and human development the opportunity to contribute to the betterment of society through collaborations with organizations around the world in the form of summer service projects. These projects reflect the program's larger mission to ensure Peabody Scholars have immersion opportunities for holistic flourishing through intellectual adventure, community service, and research.
This past summer, Peabody Scholars Danielle Bernstein, Marie Caiola, and Kai Mehra took part in international service projects. Below, these scholars reflect on the value of these experiences to their educations, highlighting the importance of Peabody's commitment to global collaborations.
Danielle Bernstein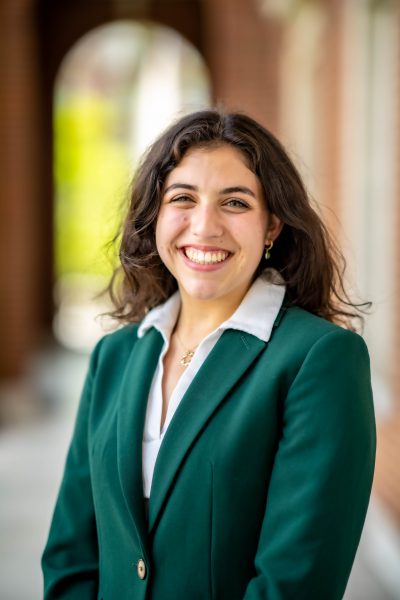 Third-year student, double majoring in human and organizational development and sociology
What is the goal of the organization you served, and how did you serve them?
I worked at Beit Bnei Simcha, which, in Hebrew, translates to "house of joy." Beit Bnei Simcha serves as a residence for adults with severe mental and physical disabilities. On my first day volunteering, my supervisor described the organization's purpose as giving residents a reason for getting up in the morning, other than simply needing to wake up.
As a volunteer, I helped and spent time with the residents in their everyday tasks. I sat with them in the computer lab while they wrote stories and played games; I danced with them during their music classes; I talked to them about their day while they ate lunch.
One of the primary tasks of the residents was to make Shabbat bags for the surrounding community. One resident, Lavanya, had limited mobility in her hands. I helped her place the small Shabbat bags into a larger black bag. Lavanya would ask for this every single day. My favorite part of the volunteer experience was working with Lavanya and bringing her joy, just as my supervisor had described.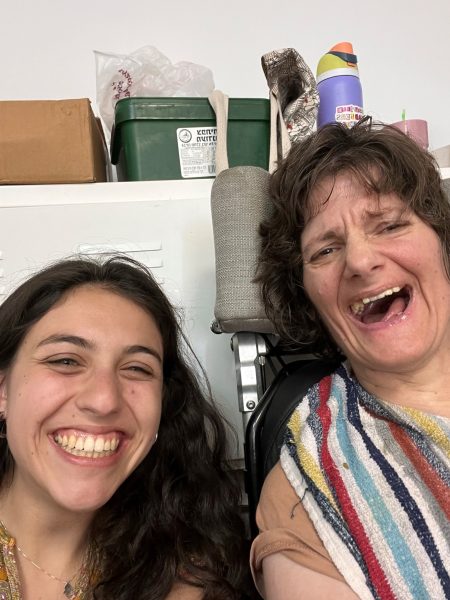 How did this experience add value to your education?
Most of my volunteer experiences have focused on children and education. In high school, I tutored every week for three years. This was my first time working with folks with disabilities, particularly adults with disabilities. This experience gave me a greater understanding of the disability community and how to interact with people in this community in a way that treats them as equals. So many people infantilize those with disabilities when, often, they just want to be treated normally.
This was also my first time living alone, especially in a foreign country. I spent a lot of time with myself, and I made a point to explore all that Tel Aviv had to offer. I walked around all of the smaller neighborhoods in the city and tried as many cuisines as possible from the different diaspora communities that had made their way to Israel. I ate authentic Yemeni food, Israeli dishes, and Arab cuisine.
I became a more understanding and empathetic person through my volunteer experience at Beit Bnei Simcha and a more worldly and independent person through my exploration of Israel. This experience has made me a more understanding and self-sufficient person and has greatly contributed to my education experience at Peabody.
Marie Caiola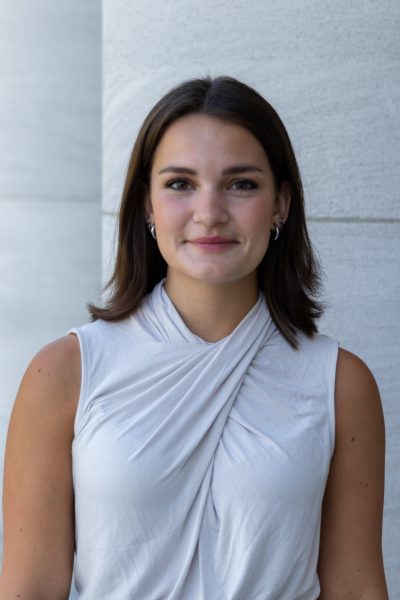 Fourth-year student, double majoring in cognitive studies and law, history, and society and minoring in quantitative methods
What is the goal of the organization you served, and how did you serve them?
I worked as an environmental conservation volunteer for SEED Madagascar's Conservation Research Programme (SCRP). SEED Madagascar is an environmental, non-governmental organization that manages a variety of sustainable development, environmental conservation, and community health projects in the Anosy region of southeastern Madagascar. Madagascar is a biodiversity hotspot, and environmental degradation greatly threatens its species, 95 percent of which are endemic to Madagascar. I assisted with hands-on fieldwork, surveying endangered lemur, amphibian, floral, and fauna species throughout the Anosy region. The goal of this fieldwork is to safeguard local wildlife and promote sustainable livelihoods for the Anosy community.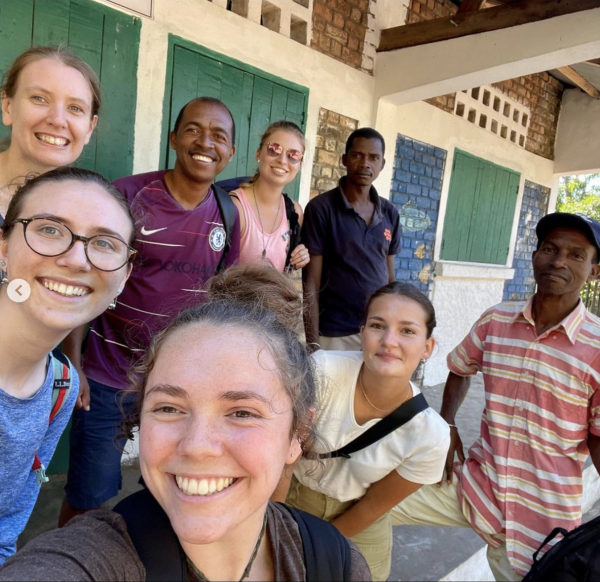 How did this experience add value to your education?
I am forever grateful for the holistic and interdisciplinary education I have received at Vanderbilt. This experience in Madagascar has cemented my dedication to pursuing a career in environmental health and research. While at Vanderbilt, I have had unparalleled exposure to courses, conversations, and research in the environmental field, but I was missing critical hands-on field experience. Peabody Scholars gave me the unique opportunity to gain this hands-on field experience in one of the most beautiful and biologically diverse classrooms.
Kai Mehra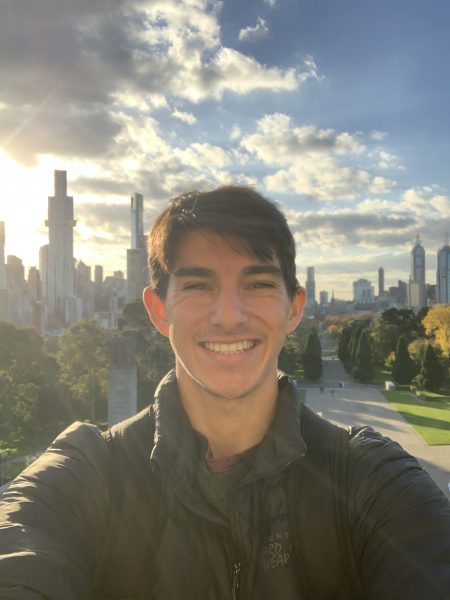 Fourth-year student, double majoring in human and organizational development and mathematics
What is the goal of the organization you served, and how did you serve them?
I worked with Reading Out of Poverty, a subdivision of the World Literacy Foundation. The organization strives to help create a world where everyone can read and write and has free access to education. I served as a data analytics and administrative intern. My primary task was to set up a Salesforce Nonprofit Success Pack integration. I set up this software to better track fundraising goals and progress as well as establish key fundraising performance indicators. I also led trainings on how to use the software for employees worldwide.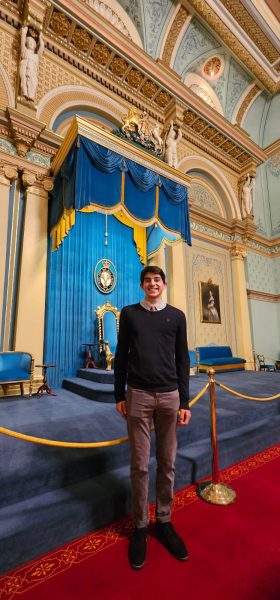 How did this experience add value to your education?
This experience added immense value to my education and life by exposing me to a different culture and life experience in Melbourne, Australia. For the first time in my life, I lived alone, and I went to a country where I did not really know anyone. Although it was scary and intimidating, I gained experience in working a nine to five job, finding and joining a community, and being fully responsible and independent in my actions and decisions. I learned and reinforced practical skills, including using Salesforce and Excel, and I met an amazing group of people. Through a Facebook group, I met players on the University of Melbourne frisbee team, and I ended up joining their practices and social events for the five weeks I was there.