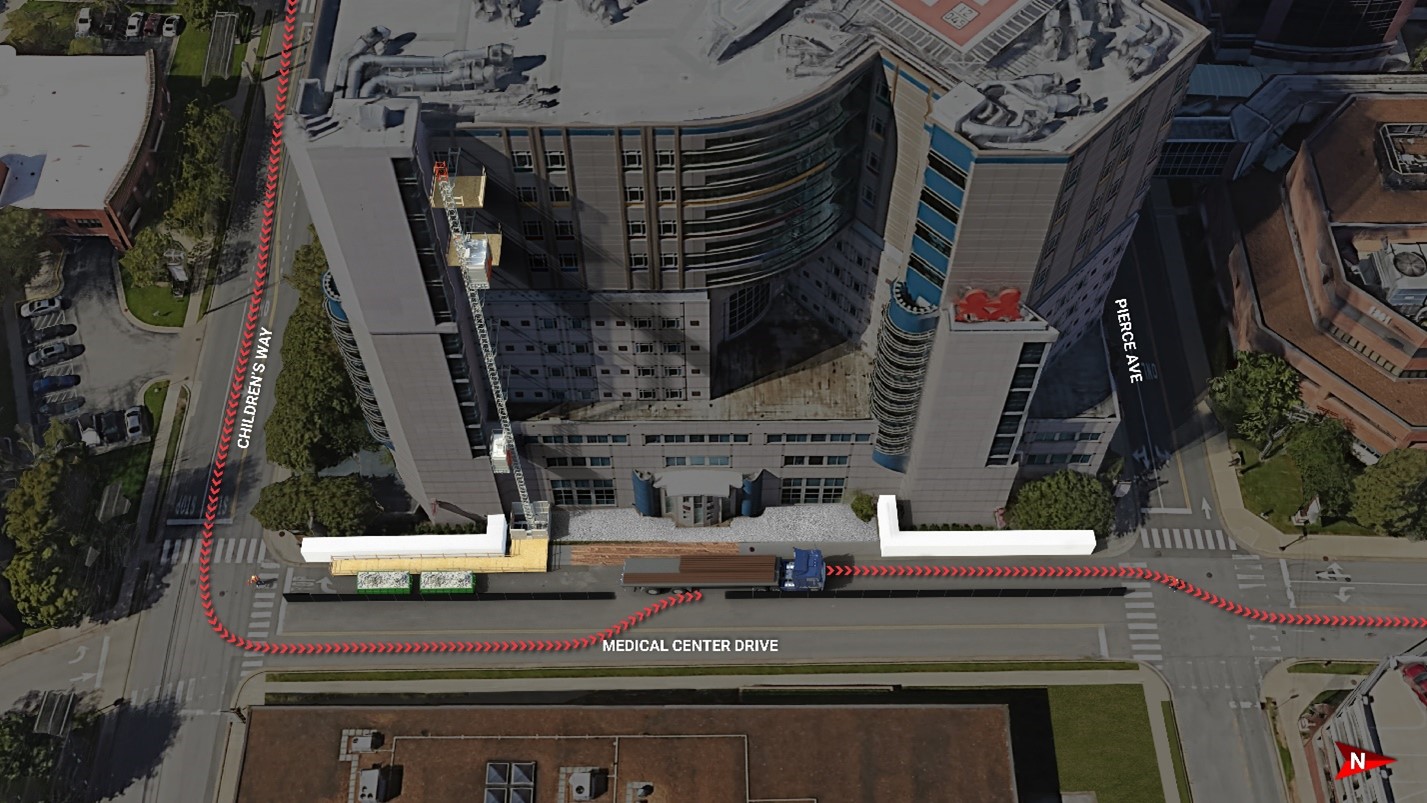 Renovations at the Monroe Carell Jr. Children's Hospital will affect vehicle and pedestrian traffic on Medical Center Drive for 16 months, beginning Aug. 18. The outer southbound lane of traffic between Pierce Avenue and Children's Way will be closed for the duration of this project; two-way traffic will still be ongoing.  
There will be covered walkways for pedestrians beginning at the stairwells on both sides of the building.
Students, faculty and staff are encouraged to avoid the area and find alternative routes. For more information or if you have questions, please email the Facilities Department at facilities@vanderbilt.edu.