Media Inquiries
Latest Stories
By Jenna Somers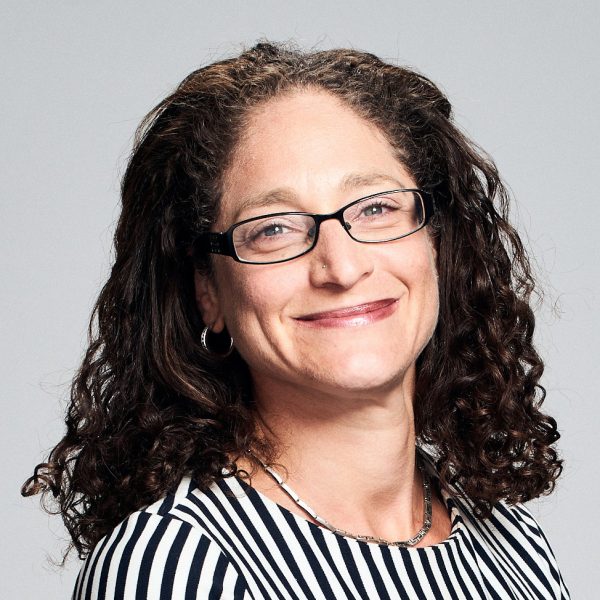 Learning sciences, educational technology, and learning analytics researcher Alyssa Wise joined Vanderbilt Peabody College of education and human development this month as professor of technology and education in the Department of Teaching and Learning and is the new director of the Learning Incubator: a Vanderbilt Endeavor (LIVE). Wise came to Vanderbilt from New York University where she was a professor of learning sciences and education technology in the Steinhardt School of Culture, Education, and Human Development and the director of NYU's Learning Analytics Research Network (LEARN).
"We are thrilled to welcome Professor Wise to Peabody College. She is a distinguished expert in the fields of learning sciences and educational data science and integrates these domains to develop innovative tools that enhance teaching and learning. I look forward to working with her to strengthen the work of the LIVE Initiative to support all learners," said Camilla Benbow, Patricia and Rodes Hart Dean of Education and Human Development.
As the director of LEARN, Wise led a team of experts in learning and advanced data science methods to support equitable and effective education across NYU and beyond. Her team engaged in research and development of learning analytics to support innovation in both digital and physical learning environments. Now as the new director of LIVE, Wise will bring her expertise to bear on leveraging emerging technology to support consequential learning at Vanderbilt as well as through collaborations with industry and other partners.
"I am thrilled to join Vanderbilt's vibrant community of faculty, researchers, students, and staff," Wise said. "The LIVE Initiative combines Peabody College's deep expertise in meaningful learning design with the School of Engineering's cutting-edge development of computational technologies along with the wide range of disciplinary knowledge found across the university. Together, we will innovate a new generation of teaching and learning tools that can be used to make a real positive impact for diverse groups of learners."
Wise's research combines the fields of learning sciences and educational data science to study the design of learning analytics systems that can be used to inform and improve teaching and learning. She both develops tools to leverage new sources of data about teaching and learning (using natural language processing, social network analysis, and predictive modeling techniques, among others) and conducts mixed-method investigations to study how educational practices are being reshaped using such tools. Additionally, Wise is a leading researcher on the design of both computer-supported online and in-person collaborative learning environments and a pioneer in conceptualizing and investigating learners' online listening behaviors.
Wise's scholarship has received several awards including the Editor's Choice Article from Internet and Higher Education; two Best Short Paper Awards, a Best Poster Award, and a Best Practitioner Paper Award from the International Conference on Learning Analytics and Knowledge (LAK); and the Outstanding Paper Award from the World Conference on E-Learning in Corporate, Government, Healthcare, and Higher Education (E-LEARN). She also has received two Best Paper nominations from the International Conference on Computer Supported Collaborative Learning (CSCL) and was a finalist for the Gartner Eye on Innovation Awards for Higher Education.  
Wise serves on the editorial boards of the Journal of the Learning Sciences, the International Journal of Computer Supported Collaborative Learning, and Educational Technology Research & Development. From 2017 to 2021, she was the co-editor-in-chief of the Journal of Learning Analytics and from 2016-2019 she was an associate editor of the Journal of the Learning Sciences. From 2012 to 2018, Wise was a member of the executive committee for the Society for Learning Analytics Research and on the Computer-Supported Collaborative Learning Committee for the International Society of the Learning Sciences. She currently serves on the advisory boards of Teamwork Analytics for Collaborative Problem Solving in Professional Higher Education (Research Council of Norway) and the NSF-funded Learning Analytics in STEM Education Research Institute and National AI Institute for Student-AI Teaming.
Prior to her professorship at NYU, Wise was an assistant and then associate professor of education at Simon Fraser University in Vancouver, Canada. She also taught high school physics and technology in Ecuador and Brazil for several years. She holds a Ph.D. in learning sciences and a master of science in instructional systems technology from Indiana University as well as a bachelor of science in chemistry from Yale University.