Media Inquiries
Latest Stories
First-year Peabody College students Ai Jing, Xingzhi Cheng and Lan Yao represented Vanderbilt University at the July 2023 Map the System Global Finals at the Saïd Business School, Skoll Centre for Social Entrepreneurship at the University of Oxford, England. 
The Vanderbilt trio, "Team Capybara," placed third for their project, Schoolsick: Educational Support for Children with Chronic Illnesses in Nashville, Tennessee. According to the team, one in 15 children have multiple chronic health conditions, and a child with leukemia may miss anywhere from 10 to 20 weeks of school (a typical school year is 36 weeks long). Team Capybara investigated how children hospitalized for long periods of time due to chronic illness fare in education and mental well-being outcomes. The group used a literature review, semi-structured interviews and systems thinking models to develop an iterative two-step model that may transform the services that school districts, health care providers and mission-driven organizations provide to children and families.  
We are "seeing ourselves as student scholars, and the Map the System competition is the incubator for more student researchers like us. We know the importance and the value of our work: the more we delve into a problem, the more we empathize and the greater our impact becomes," Team Capybara writes. "After Map the System, we will … have the support from medical champions to continue our projects, which we genuinely hope will support the future educational resource for children at Vanderbilt University Medical Center and potentially in other institutes as well."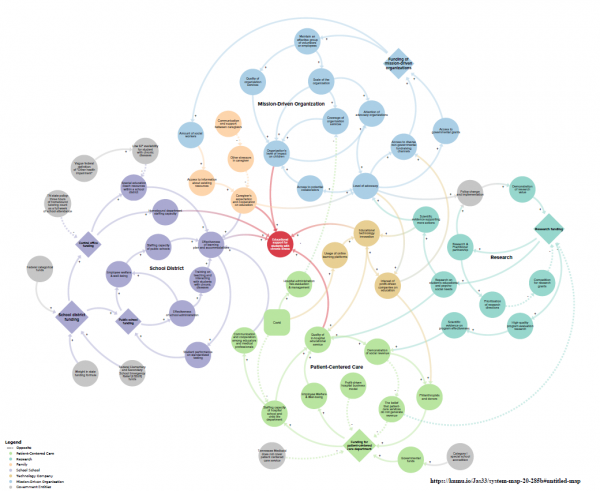 Judges selected the project for its depth of field research and the students' engagement with complexity. The competition included 1,000 teams representing 60 universities from around the world. Map the System counts partner universities from 27 countries, and participating students represent 80 nationalities.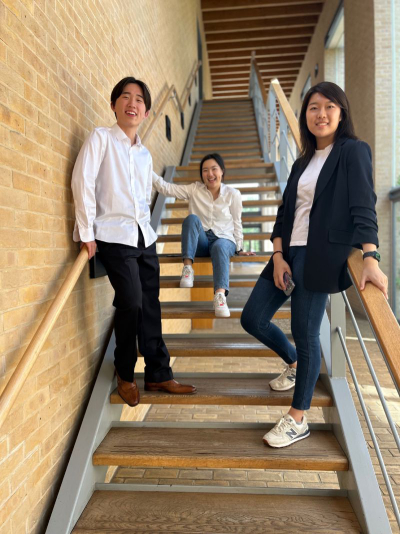 "We are in awe of Lan, Ai and Xingzhi. It's exciting to see their months of enthusiasm and dedication, including their efforts to interview more than 20 people within the local community, go on to spark excitement for their topic at a global level," said Jackie Hansom, social innovation program manager at the Wond'ry. "We can't wait for the journey to continue this fall as they work with us in support of incoming students tackling their own transformative Map the System projects."
Map the System is a global learning program and social innovation competition that equips students to use systems thinking to tackle social and environmental challenges, according to the Skoll Centre. Participant projects are evaluated based on the depth of understanding of selected problems, including an analysis of existing solution efforts, impact gaps and opportunities for positive change. Team Capybara advanced to the global stage after placing in the semi-regional finals in May and after winning at the Vanderbilt competition in April. Each round included teams of professional, graduate and undergraduate students from around the globe.  
"I've been hugely impressed by the dedication and commitment that this year's team has demonstrated. They took advantage of every resource available to them, they showed up and did the work week by week—and they did it with such positive mindsets every step of the way," said HD McKay, librarian for business at Walker Management Library. "I look forward to learning alongside them as we support the next round of system mappers." 
Since the global competition, Team Capybara has continued to work on the systems-level challenge with support from the Wond'ry, Vanderbilt's Innovation Center, within its Map the System program. 
Map the System started at the University of Oxford in 2015; Vanderbilt University has been a partner institution since 2020. Students and recent alumni from all of Vanderbilt's colleges are eligible to compete on teams of up to six. Students interested in working with this globally recognized team, or faculty and staff interested in incorporating Map the System within their curriculum, can email Jackie Hansom at jackie.hansom@vanderbilt.edu.