Vanderbilt University, in collaboration with the University of Tennessee–Knoxville and more than 100 partner organizations across the state, celebrated the launch of the TEAM TN initiative to advance next-generation transportation and mobility solutions during an event at UT Knoxville.  
The June 26 showcase for Advancing Technology-Enabled Mobility Solutions (TEAM TN) was attended by notable guests, including U.S. Sens. Marsha Blackburn and Bill Hagerty, Tennessee Rep. Tim Burchett (TN-02) and the director of the National Science Foundation, Sethuraman Panchanathan. 
"TEAM TN is an exemplary effort in terms of bringing together all the aspects of expertise that exist in the state and beyond and see how we can address the future of mobility," Panchanathan said. The NSF funding solidifies Tennessee's role as a key player in the $2 trillion global mobility economy.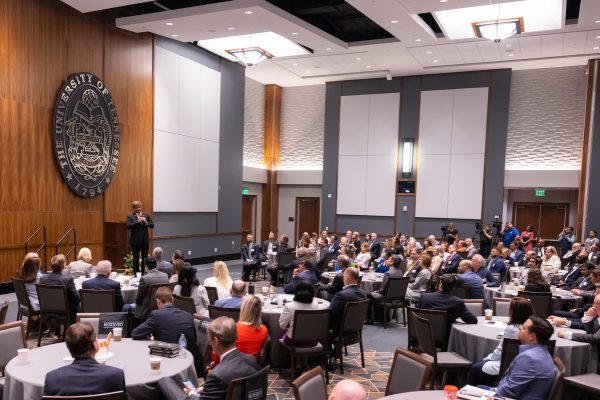 Earlier this year, TEAM TN secured a $1 million NSF Regional Innovation Engines Development award to support the creation of a road map for a statewide transportation mobility strategy. This positions the team to assist Tennessee in competing for up to $160 million in federal implementation funding in 2025. 
Among the Vanderbilt participants in the event were: 
"The TEAM TN coalition shows mobility initiatives are critical for the progress of our region," Dubey said. "A key challenge that we will try to resolve together is ensuring that accessible and convenient mobility is provided to all, even in underserved areas." 
Inspired by the increasing electrification and automation of transportation, the coalition aims to conceptualize, invent and commercialize new transportation systems and technologies. Furthermore, the initiative will work to prepare Tennesseans for jobs in the emerging industries. 
"A key opportunity for us is the use of artificial intelligence methods that can help with dynamic planning, and social science methods that help train the AI in a way that ensures that it provides high importance to societal needs and equity concerns," Dubey said.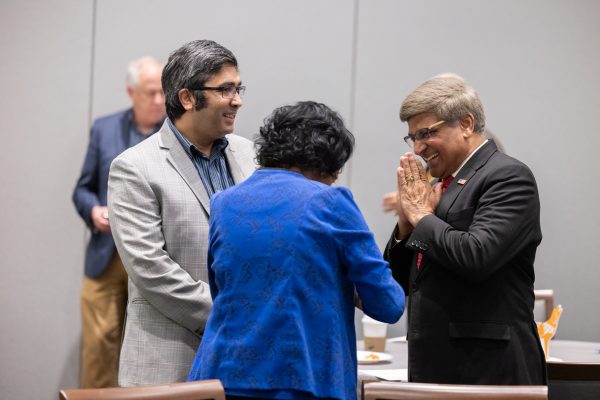 Comments at the showcase by Donde Plowman, chancellor of UT–Knoxville, and Randy Boyd, president of the UT system, focused on the value of collaboration across government, industry and academia to bring high-level mobility innovation to fruition in Tennessee's communities.  
The day's agenda included remarks by Burchett and Kevin Heaslip, UT professor and interim CEO of TEAM TN, as well as several panels highlighting Tennessee's strengths and partner contributions across key mobility areas, including sustainable energy, electric vehicles, public transportation and freight.