Vanderbilt University will serve as a core partner in a statewide coalition to help shape the future of mobility and usher in a new era of economic prosperity in Tennessee. The effort is being funded by the National Science Foundation's Regional Innovation Engines program. 
The $1 million Advancing Technology-Enabled Mobility Solutions (ATEMS-TN) Regional Innovation Engines Development award will support the creation of a roadmap to outline a statewide transportation mobility strategy and assist Tennessee in competing for up to $160 million in federal implementation funding in 2025.  
"Vanderbilt faculty are shaping the future of mobility. And now, with the leadership of Professor Abhishek Dubey, they're ready to address the region's biggest transportation challenges through the ATEMS-TN coalition, led by the University of Tennessee-Knoxville," said Vice Provost for Research and Innovation Padma Raghavan. "We're grateful for the backing from NSF and other federal bodies, as well as partners like Nissan and the state of Tennessee, with helping us advance projects for scalable, real-world solutions."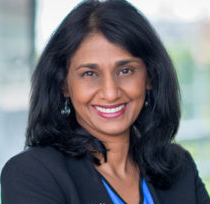 The state is a recognized leader in automotive manufacturing, with a growing presence in the electric vehicle market. The coalition of more than 90 organizations statewide will conceive of, invent and commercialize transportation systems and technologies. This first-of-its-kind mobility coalition will prepare Tennesseans for good-paying jobs and create, recruit and retain the innovation industries of Tennessee's future.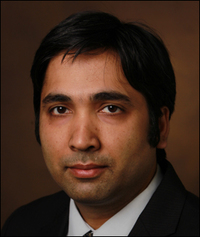 Dubey, associate professor of computer science and computer engineering, will serve as a co-principal investigator and research lead. As part of his role in the project, he will convene and coordinate research focus groups to develop a research and development strategy for their next engine proposal. 
"The effort will draw on diverse, multidisciplinary expertise from core partners and industry stakeholders, enabling cities and communities in the state to look holistically at the challenges of transportation and ensure innovations are developed that can help transport people faster and more efficiently," Dubey said. "Having access to sustainable, efficient and competitive modes of transportation is critical not only for the economic well-being but the social well-being of our society." 
The research groups will study problems with current transportation systems in the state and propose a plan to design solutions integrating electric vehicles, infrastructure design, curbside management, public transit and first- and last-mile transportation needs. 
A key challenge is the need to improve the efficiency of electric vehicles, including battery management and faster charging, while ensuring electrical grid infrastructure is not overburdened, Dubey said.  
The development award, also called a Type-1 award, provides seed funding for up to 24 months, allowing the coalition to establish the groundwork for their proposed NSF Engine. Type-1 awards are intended to allow teams to prepare for the submission of a successful Type-2 proposal, which will provide funding for up to 10 years, with a total maximum budget of $160 million. 
Other key Vanderbilt faculty involved in the development proposal included:  
Charleson Bell, director of entrepreneurship and biomedical innovation, the Wond'ry

 

Padma Raghavan, vice provost for research and innovation

 

Chris Rowe, executive director for industry collaborations, Office of the Vice Provost for Research and Innovation

 

Jonathan Sprinkle, professor of computer science and electrical and computer engineering

 

Dan Work, director of graduate studies in civil engineering

 
In addition to Vanderbilt, the ATEMS-TN coalition includes the University of Tennessee-Knoxville, Tennessee State University, Tennessee Tech University, the University of Memphis, UT Chattanooga, all 40 technical and community colleges governed by the Tennessee Board of Regents, the UT-Oak Ridge Innovation Institute, Tennessee's Department of Economic and Community Development and Department of Transportation, Oak Ridge National Laboratory, the Tennessee Valley Authority and economic development organizations and startup incubators and accelerators, community organizations and industry partners, including AT&T, Bridgestone, Denso, FedEx, IACMI—The Composites Institute and Volkswagen. The coalition is recruiting new members. 
"There is no limit to what we can achieve given the assets we have to build on, including our leadership in automotive manufacturing, the collective strengths of our K-12 and higher education partners, the vision of our innovation-focused industry partners and the alignment among our community and economic development organizations," said Kevin Heaslip, director of UT's Center for Transportation Research and ATEMS-TN lead.  
One goal for NSF Engines is to improve workforce readiness and diversity. ATEMS-TN will craft focused strategies for workforce growth, aiming to offer all Tennesseans, across diverse communities, access to rewarding technical and STEM jobs. This includes plans for upgrading current workers' skills and prepping the youth for the evolving economy. 
"These NSF Engines Development Awards lay the foundation for emerging hubs of innovation and potential future NSF Engines," said NSF Director Sethuraman Panchanathan. "These awardees are part of the fabric of NSF's vision to create opportunities everywhere and enable innovation anywhere." 
The coalition's strategic roadmap will include three interdependent emphases: 
Use-inspired research and development:

Research and development goals will be developed for vehicle connectivity and security; the integration of complex systems and advances in computing power, sensors and analytics; more efficient and longer-lasting battery production; and new fueling infrastructure.

 

Innovation to impact:

New approaches will be identified to speed the transition of inventions from R&D to the market. Statewide strategies to support the incubation and acceleration of high-tech start-ups will be explored and strengthened, and mechanisms will be identified to support the training and success of diverse Tennessee entrepreneurs. Economic development initiatives will be envisioned to create, recruit and retain innovation industries in Tennessee.

 

Workforce development:

Comprehensive workforce development goals and strategies will be developed to ensure that diverse Tennesseans in communities throughout the state will have access to good-paying jobs in the skilled technical and STEM workforce. Plans will be developed to train existing workers and to equip youth and young adults with the skills necessary to participate and thrive in the modern economy.