Vanderbilt University has been chosen by the National Science Foundation to lead the new Mid-South Innovation Corps Hub, a group of nine universities that make up a regional coalition of diverse, tech-forward institutions to promote inclusive innovation, spur economic development and prosperity and transform Midsouth metro areas into growth and commercialization centers for STEM-related technologies.  
The new hub, which will be directed by staff from the Wond'ry, Vanderbilt's Innovation Center, will launch in January 2023 and is expected to help the region maximize its innovation potential through at least 2028.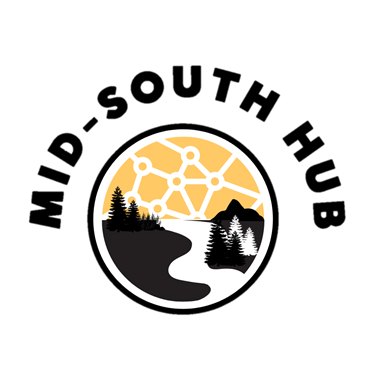 "Vanderbilt is honored and ready to lead the Midsouth's first I-Corps Hub," Chancellor Daniel Diermeier said. "This role aligns perfectly with our position as a leading center of research and innovation, and with our efforts to help cultivate a thriving ecosystem supporting invention and entrepreneurship in our region. By applying our knowledge, capacity for discovery and spirit of collaboration, Vanderbilt can help solidify Tennessee's reputation as a dynamic region admired as much for its innovative and economic horsepower as for its culture and quality of life."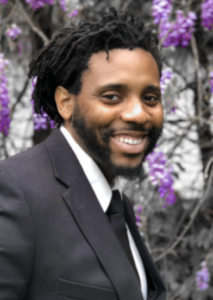 The NSF first designated Vanderbilt and the Wond'ry as an I-Corps site in 2017, offering training, microgrant funding, application review, interview preparation and proposal resources for researchers and entrepreneurs with STEM-related innovations. In five years, more than 25 teams of innovators from Vanderbilt and Meharry Medical College have completed the I-Corps program at the Wond'ry and gone on to complete the National I-Corps program, each receiving $50,000 to support the translation of their ideas and research into inventions that improve health care for underserved populations, strengthen cybersecurity, produce clean energy, support people battling drug abuse and mental health disorders and more.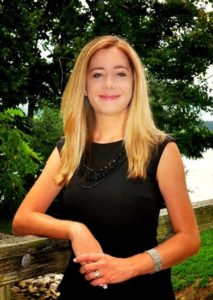 The new effort surrounding the development of an inclusive innovation corridor across the Midsouth will be facilitated by the Wond'ry's Charleson Bell, director of entrepreneurship, biomedical innovation and I-Corps, and by Deanna Meador, deputy director. Bell and Meador will become hub director and lead instructor, respectively. David A. Owens, Evans Family Executive Director, and Mandy Lalrindiki, program manager of innovation and design research, will also serve in vital roles on the hub leadership team. Mid-South I-Corps Hub leadership will leverage existing programming focused on customer discovery and research commercialization with joint teaching teams from I-Corps partner institutions. Teaching teams will reflect the full breadth of diversity in innovation, including race and ethnicity, gender and product category expertise.
"The Mid-South I-Corps Hub is for everyone. Led by Vanderbilt with an intentional emphasis on inclusive innovation, this hub will accelerate the translation of groundbreaking university research outcomes into commercialized ventures that seed emergent, prosperous innovation ecosystems across the Midsouth," Bell and Meador said in a statement. "We are thrilled to extend our local successes with I-Corps to the greater Midsouth and help underrepresented innovators bring their ideas to life."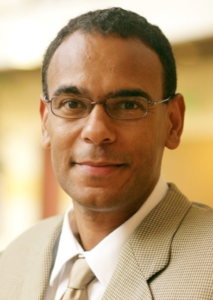 As the lead institution for the Mid-South I-Corp Hub, Vanderbilt will receive up to $15 million from NSF over five years to fund participant microgrants, engage consultants with I-Corps experience, train I-Corps instructors, lead National I-Corps cohorts, publish materials resulting from hub work and create positions to support programming and outputs. The effort received broad bipartisan support from federal legislators, including Tennessee's U.S. Sens. Marsha Blackburn and Bill Hagerty, and U.S. Reps. Jim Cooper, Tim Burchett and Chuck Fleischmann.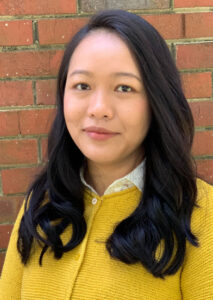 In the near future, Vanderbilt plans to host a summit with the eight other Midsouth hub universities to build the five-year vision for the hub's inclusive innovation corridor. They are George Mason University, University of Tennessee–Knoxville, University of Kentucky, Jackson State University, Tennessee State University, Meharry Medical College, University of Louisville and University of Virginia. 
"The National Science Foundation's I-Corps Hub approach to innovation mirrors our own," Provost C. Cybele Raver said. "In keeping with NSF's aims, Vanderbilt drives discovery, harnessing big ideas in ways that dramatically increase their economic and social impact. Ours is a deeply collaborative and inclusive community, where we work together on pathbreaking innovations that address some of the most pressing challenges of our time. We are honored and excited to serve in this leadership capacity and work even more closely with our fellow hub universities."
"The spirit of collaborative innovation that defines our Vanderbilt community is key to our success," said Padma Raghavan, vice provost for research and innovation. "This recognition as an NSF I-Corps Hub highlights the commitment of the Wond'ry team and our institutional partners to advance the development of an inclusive innovation corridor." 
The grant proposal was supported by Research Development and Support (RDS), which offers proposal development assistance for both private (foundations) and federally funded opportunities. RDS is in the Office of the Vice Provost for Research and Innovation.
About the National Science Foundation Innovation Corps program 
Established in 2011, the I-Corps program is designed to support the commercialization of deep technologies, which grow from discoveries in fundamental science and engineering. Since its inception, more than 1,900 NSF I-Corps teams have participated in the program. This year's five newly funded I-Corps Hubs will join the five hubs funded last year to serve national needs through the following areas of responsibility: 
Create and implement tools, resources and training activities that enhance the nation's innovation capacity

 

Identify, develop and support promising research that can generate economic value

 

Gather, analyze, evaluate and utilize the data and insights resulting from the experiences of those participating in local, regional and national I-Corps programs

 

Provide opportunities to diverse communities of innovators

 

Share and leverage effective innovation practices on a national scale to improve quality of life throughout the nation