Chuck Sanders, vice dean of the Vanderbilt University School of Medicine Basic Sciences, Aileen M. Lange and Annie Mary Lyle Professor and professor of biochemistry, and Roy Zent, Thomas F. Frist Sr. Professor, professor of medicine and vice chair of research for the Department of Medicine at Vanderbilt University Medical Center, have received a $1.2 million award from the prestigious W.M. Keck Foundation for their groundbreaking project, "Genetic Intolerance Patterns as a Treasure Map to Genes that Define Us as Human."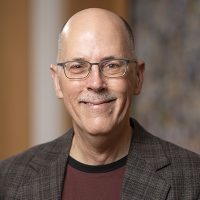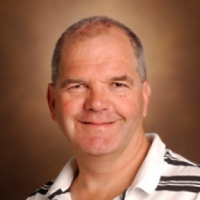 "This innovative project led by Professors Sanders and Zent underscores the caliber of transformative research we aim to foster at Vanderbilt," said John Kuriyan, dean of the School of Medicine Basic Sciences. "It's heartening to see their pioneering work and the collaborative spirit that drives scientific progress at Vanderbilt University and Vanderbilt University Medical Center recognized by the W.M. Keck Foundation." 
Sanders initiated the project a few years ago when he asked his son, Adam Sanders, to sort and organize data about the genetic intolerance of 20,000 human proteins. The five-month endeavor, coupled with bioinformatics analysis by Jake Hermanson, a rotation student in Sanders' lab, revealed 250 proteins containing extended segments seemingly intolerant to mutations in the human population. The groundbreaking discovery was published last year in Protein Science, with Adam Sanders and Hermanson recognized as co-first authors. 
"While some of these proteins are indeed well-known to be very important (to human biology), many others are little-known and little-studied. It is these proteins that are most exciting to us—previously buried treasure," Chuck Sanders said. For the project, Sanders and Zent will collaborate to characterize three of these little-known proteins to test whether they are, in fact, "super-important." 
Chuck Sanders' research primarily focuses on the role of defective proteins in various diseases; Zent's work centers on the roles of integrin cell adhesion receptors in health and kidney disease. The project brings together their unique strengths and interdisciplinary collaboration, enabling them to probe the selected proteins at multiple levels, from individual molecules to whole-animal physiology. 
The $1.2 million grant will be instrumental in supporting this labor-intensive endeavor, which will involve extensive experimentation to uncover the importance and functionality of these proteins.  
"This will be a labor-heavy experimental project," Zent said. "The funds will be used to pay for the staff, supplies and core services required to carry out these experiments in both the Sanders Lab and Zent Lab." 
Despite anticipated challenges, including the potential difficulty of working with the selected proteins, the researchers are optimistic about their project's potential. "This project should provide a rigorous test of whether genetic intolerance analysis can truly be used to identify previously overlooked human proteins that actually are very important," Sanders said. 
The grant application process for the project involved close cooperation and careful work among multiple administrators at VU and VUMC. Sanders acknowledged this, including the effort of Research Development and Support within the Vanderbilt Office of the Vice Provost for Research and Innovation, particularly Janice Ascano and Executive Director Joanne Spitz in liaising with the Keck Foundation, facilitating the application process and preparing their site visit presentation. 
Research Development and Support offers a range of services to Vanderbilt researchers, including the identification of potential funding sources, assistance with grant proposal development and coordination of multi-investigator proposals. For more information, email rds@vanderbilt.edu. 
The W. M. Keck Foundation was established in 1954 in Los Angeles by William Myron Keck, founder of Superior Oil Company. One of the nation's largest philanthropic organizations, the W. M. Keck Foundation supports outstanding science, engineering and medical research. The foundation also supports undergraduate education and maintains a program within Southern California to support arts and culture, education, health and community service projects.