Media Inquiries
Latest Stories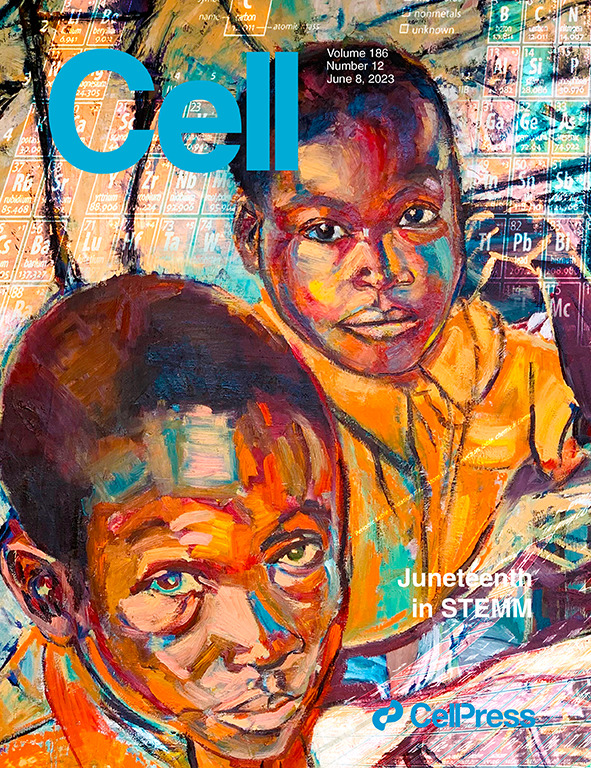 Antentor Hinton Jr., assistant professor of molecular physiology and biophysics, has co-authored the cover story of the June issue of Cell along with 51 Black scientists. The article, "Juneteenth in STEMM and the barriers to equitable science," establishes the context of Juneteenth in STEMM and discusses the barriers Black scientists face, the struggles they endure and the lack of recognition they receive. The article outlines racism's history in science and includes institutional-level solutions to reduce the myriad burdens Black scientists encounter in academia today.
In addition to the cover story, Hinton was a core member of the team that put together a seven-part series for the issue. Members of his lab were key contributors to the series, including postdoctoral fellows Heather Beasley and Dominique Stephens, who co-authored the article "What does Juneteenth mean in STEMM?" and visiting postdoctoral fellow Elsie Spencer, who wrote the story "Awakening: Losing then finding myself in STEMM." Hinton discusses his role in the content within the June issue of Cell here.
Juneteenth marks the freedom of the last large body of enslaved Black Americans on June 19, 1865—more than two years after President Abraham Lincoln issued the Emancipation Proclamation. Juneteenth was established as a federal holiday in summer 2021 following multiple police killings of Black individuals that gained media prominence during the preceding year. The purpose of Juneteenth is to recognize and celebrate freedom, civil rights and the potential for the advancement of Black people in the U.S. It is also a day of reflection about how this nation can live up to its core founding principle of equality for all, the journal authors share.
The article outlines some of the obstacles Black scientists face in receiving and utilizing a STEMM education. Among those obstacles are a lack of recognition for awards and disparities in funding rates, in addition to erasure, undervaluation, isolation, stereotype threat and tokenism.
"Juneteenth is a rallying call for all, but it is especially a call for action from scientists. Even though scientific innovation prospers from a richly diverse field, science has historically existed as a bastion for harboring racism," Hinton and his co-authors write.
The authors, including Andrea Marshall, a staff scientist in the Hinton lab, offer steps that institutions and wider bodies can take to reduce the impact of racism in science.
The authors share that while the U.S. has become more diverse, science has not: "Despite making up nearly one-third of the population, underrepresented individual groups constitute less than 15 percent of doctorate degrees earned." The authors acknowledge past studies that show discrimination in science is higher than in other fields.
There are multiple avenues to amplify the contributions of diverse individuals to their fields and tamp down racism in science:
Create and foster a culture of inclusivity and support.
The authors recommend the implementation of diversity and inclusion initiatives through tailored mentorship and fostering a sense of community among Black scientists. They cite organizations within institutions like Duke's Black Think Tank and Penn's Fontaine Society and Trainee Advocacy Alliance, which provide examples of their recommended support. In addition, the authors recommend promoting diversity in leadership positions and addressing systemic inequities.
Reduce "white superiority."
Among recommendations to make the necessary structural changes to achieve equity, the authors suggest institutions reconsider how white superiority is reinforced through pictures, naming techniques and other symbols that suffuse campuses. "It is important for individuals to see people who look like them and feel as though they can thrive," the authors write. Reducing white superiority can also be addressed through promoting diversity in hiring practices to foster more inclusive environments. This should take place when job descriptions and interview questions are developed, along with diversity, equity and inclusion training for hiring committees before interviews begin. They also recommend DEI offices be established and empowered within institutions.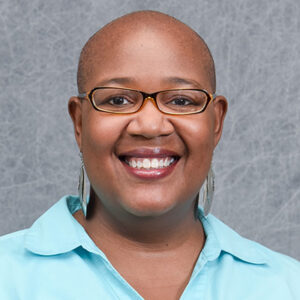 "The co-authors demonstrate that theory and practice go together. The foundation of science is the research method—a deliberate and highly structured system—that tests and retests to substantiate findings. The rigor associated with the research method prompts many to believe that STEMM are true meritocracies," said Felysha Jenkins, assistant dean for equity, diversity and inclusion in the School of Medicine Basic Sciences. "Hinton and his colleagues have illuminated the hidden biases and obstacles that hinder Black scientists, then went a step further and provided several courses of action that can move us in the right direction. I hope that those who have power to make change respond promptly to this clarion call by implementing these initiatives and then asking themselves, what more can we do?"
Consider work-life integration.
Academia demands long work hours, pressures to publish and high stress levels, the authors write. Black scientists are also "subject to 'diversity taxes,' in which they are asked to take on unpaid activities, such as mentoring other underrepresented trainees, or forced to take on more responsibilities because of microaggressions." By enacting salves to work-life balance, Black scientists can better manage workloads and stress.
Create mechanisms to protect trainees in the pipeline by combating suicidal threats and overcoming mental health struggles and challenges.
The authors recommend the addition of easily accessible, cheap and stigma-free resources to be introduced on campuses or through local mental health providers as the first line of support for students and faculty facing struggles that are not of their own making. These struggles, exacerbated by the diversity tax, include a lack of belonging and biases, both implicit and explicit, that can manifest as micro- and macroaggressions. These struggles and their causes must be acknowledged along with necessary support structures that encourage students to achieve their full potential.
Foster student and faculty interventions.
The authors share how early exposure through grade school science education and high school research opportunities can help Black students prepare for college and instill a lifelong relationship with science. They suggest course-based research experiences that encourage the early development of a student's sense of scientific identity. They also encourage institutional admissions councils to move away from grade point average and Graduate Record Examination cutoffs in favor of holistic views that take extenuating factors of individual candidates into account. The authors suggest that, once within a university, Black students can be better supported through more dynamic forms of mentorship, including mentoring networks, group mentoring and nested mentoring. They share the example of the Mentorship Skills Development course implemented at the Howard Hughes Medical Institute as a model to establish stronger and more culturally competent mentorship programs at other institutions.
"One analysis found that even if the number of historically excluded scientists who attain a Ph.D. exponentially increased, the disparities in faculty positions would not change because of certain hiring biases and early-career retention deficiencies, thus showing the importance of focusing on postdoctoral and faculty-level interventions," the article states.
Recognize funding is an issue, but so is the lack of prestigious awards.
Funding rates across agencies are still inequitable, in part because of novel research often proposed by Black scientists. The authors call for restructuring current grant systems to close "the funding gap that still exists between Black principal investigators and their majority counterparts." This can be achieved by increasing the diversity of peer review boards and collaborative funding methods that offer an array of budget support structures.
"Despite the numerous contributions of Black scientists to various scientific disciplines, there are no Black Nobel laureates in scientific fields." The authors acknowledge that this exclusion reflects systemic biases and can perpetuate the falsehood that Black scientists are not impacting their fields. This reality extends to other prestigious awards, fellowships and academy memberships in addition to those bodies' selection committees. To overcome this, the authors call for the inclusion of more Black scientists on award selection committees.
Support Black women scientists.
"Despite being more educated than Black men, Black women experience a 'double bind' because of their race and gender as they navigate both of these identities in a predominantly white, male-dominated field marked by factors such as lower selection for conferences despite higher application rates compared to their well-represented counterparts," the article states.
The authors call for recognition and inclusion of Black women scientists in educational materials. At a time when "recent laws targeting some books highlighting the accomplishments of Black women in science face censorship and banning," the authors encourage inclusion, recognition and representation as a vital step toward achieving equity and equality. They also call for a close in the pay gap as a significant step to dismantle inequities in science.
The authors of this article have received funding from UNCF/Bristol-Myers Squibb E.E. Just Faculty Fund; Career Award at the Scientific Interface award from the Burroughs Wellcome Fund; the National Institutes of Health PRIDE Program; the Chan Zuckerberg Initiative; the National Institutes of Health; and more.