The Ingram Scholars Program extends its gratitude to Brian L. Heuser, associate professor of the practice in the Department of Leadership, Policy, and Organizations at Peabody College of education and human development, for his two terms of service as he concludes his faculty directorship in December 2023 and returns to his full-time faculty role at Peabody College. Heuser's teaching, research and policy work focus on higher education internationalization and economic development. His academic work has brought him to more than 30 countries, where he has served as a U.S. Embassy policy specialist and supported programs such as the Hubert H. Humphrey Fellowship Program and the Fulbright U.S. Student Program.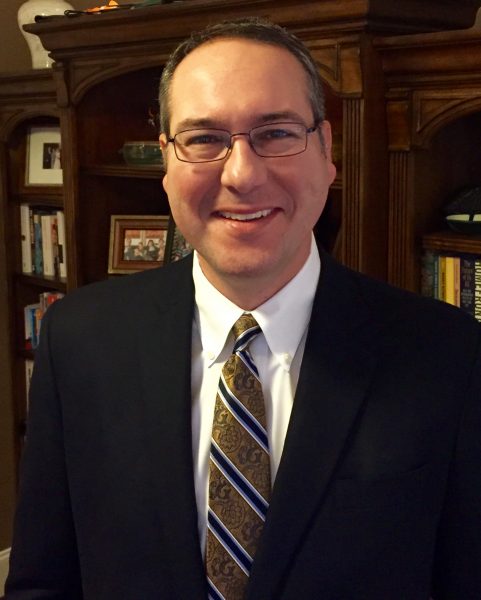 Heuser has led the Ingram Scholars Program since 2017, succeeding faculty director Marshall Eakin, Distinguished Professor of History. Ann Neely, professor emerita of the practice in the Department of Teaching and Learning, was the inaugural faculty director.  
"We are incredibly grateful to Brian's leadership and service to the Ingram Scholars Program," said Tiffiny Tung, vice provost for undergraduate education. "His passion and expertise in education and community engagement have been invaluable to the program and the meaningful experiences of its scholars. His dedication to the students is greatly appreciated."
Bronson Ingram, chairman of the Vanderbilt University Board of Trust from 1991 until his death in 1995, conceived the Ingram Scholars Program and endowed it in 1993. The scholarship program encourages undergraduate students to combine a professional career with a commitment to community service and philanthropy.
Ingram Scholars engage in a minimum of 112 service hours each academic year, through which they address significant societal challenges in collaboration with well-established organizations that serve the Nashville community. During their sophomore year, Ingram Scholars create and propose a sustainable and collaborative summer service project, executing the full-time, eight-week project that summer. Ingram Scholars receive full tuition and housing support during their four years at Vanderbilt, along with a stipend for the sophomore summer service project. 
The Ingram Scholars Program fosters a close-knit sense of community in which vulnerability is rewarded and challenge is expected, said Ingram Scholar Julia Tilton, a junior double majoring in Spanish and earth and environmental science. 
"Over the past three years, the Ingram Scholars Program has facilitated my growth, not only as a scholar and a community member, but as a human being," Tilton said. "Surrounded by some of the most brilliant yet genuinely caring individuals at Vanderbilt, I have been encouraged to take risks in my academic and extracurricular endeavors, comforted by the fact that I have tools for resilience in the face of failure." 
As faculty director, Heuser oversees the program's activities and operations, including the selection of Ingram Scholars under the direction of and in collaboration with University Enrollment Affairs. He also engages with the Ingram Scholars Program alumni, creating opportunities for connection among the robust alumni network. There have been 231 Ingram Scholars during Heuser's time as faculty director, and he and the Ingram Scholar Program staff maintain strong connections with those students and alumni. 
"Ingram Scholars Program graduates are exceptional humans who have chosen to combine very high levels of academic training with a steadfast commitment to solving intractable social challenges," Heuser said. "I am most proud of those scholars who have transcended themselves in the pursuit of these aims." 
Under Heuser's leadership, the Ingram Scholars Program has created powerful opportunities for service and reflection for its participants as they effect positive change across communities. In fall 2022 alone, the Ingram Scholars conducted more than 2,400 hours of community partnership–guided service in Nashville. In collaboration with Immersion Vanderbilt, research for the sophomore summer service projects exceeded 950 hours in fall 2022, establishing 10 new partnerships for the program that reach from Nashville to Peru.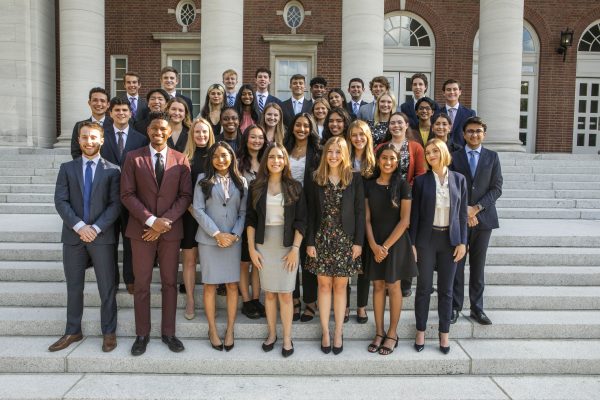 "The Ingram Scholars Program impacts both Vanderbilt and the larger community by trying every day to make a significant impact through the reflective efforts of our scholar-students," Heuser said. "To live with profound purpose, to actively dedicate one's intellectual capabilities to building organizational capacity, to strive to understand the social and structural causes of underdevelopment, and to activate the policy and program mechanisms necessary to change course. … These elements represent the highest and most challenging tasks our scholars endeavor." 
The Ingram Scholars Program is within the Office of Undergraduate Education in the Office of the Provost. The program will celebrate its 30th anniversary in November, and the search for a new faculty director will commence this summer. For more information about the Ingram Scholars Program, visit the Ingram Scholars Program website.