Former chair of the Vanderbilt Board of Trust and Vanderbilt Law School alumnus Mark F. Dalton, JD'75, has established a faculty director position to bolster innovative hands-on learning in aerospace design. 
The inaugural Mark Dalton Faculty Director of Experiential Learning in Aerospace Engineering is Amrutur "A.V." Anilkumar, professor of the practice of aerospace engineering and director of the Vanderbilt Aerospace Design Lab. Anilkumar has served as the faculty adviser to Vanderbilt teams that have won numerous national and international aerospace engineering awards over the past two decades.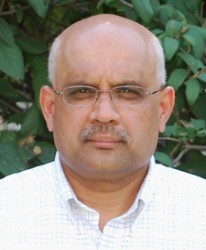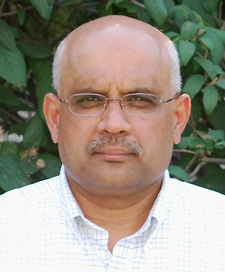 "I am so appreciative of Professor Anilkumar's commitment to our Vanderbilt ethos of team-based discovery," said C. Cybele Raver, provost and vice chancellor for academic affairs. "One of the hallmarks of a Vanderbilt education is being able to translate classroom theory into real-world action, and our award-winning aerospace teams truly embody this spirit of innovative learning and bold thinking." 
Dalton—a longtime Vanderbilt supporter who has served in a variety of leadership roles for the university—established the Dalton Vanderbilt Aerospace Design Laboratory Fund in 2022 to support the rocket team and its work. This latest gift extends those efforts. Since its inception, more than 100 alumni have participated in VADL activities. Many of them are now pursuing advanced studies in the field or working in the space industry. 
"I was fortunate to be a friend of Neil Armstrong the last 10 years of his life. He talked about the importance of the teams of engineers, scientists and technicians who built the rockets, capsules, landers and other equipment that made the missions to the moon possible. More than 400,000 people worked on the Apollo program," Dalton said.
"Several meetings with Professor Anilkumar and the members of the rocket team were a reminder of what Neil said about engineers dedicated to complex tasks and important missions, where failure is not an option. Professor Anilkumar and the members of the rocket team are the embodiment of that pursuit of engineering perfection. I am pleased to support VADL and recognize and celebrate Professor Anilkumar for his entrepreneurial and innovative mentorship and leadership of the rocket team." 
Dalton added that Anilkumar has been the driving force behind the team's success—as well as a highly regarded educator and mentor.  
"Since its inception in 2007, VADL has been a great place for our students to work on cutting-edge space projects and become confident, competent and creative aerospace engineers, who can contribute to the success of the burgeoning new space industries," Anilkumar said. "Mark Dalton has been a great friend of VADL, and his enthusiasm and support for VADL are deeply appreciated." 
Dalton is the co-chairman of Tudor Group Holdings, Tudor Investment Corp. and their affiliates. Tudor manages hedge funds, private equity and venture capital. Previously, Dalton was a senior executive with Kidder, Peabody & Co. and an attorney with Sullivan & Cromwell in New York City. Dalton joined the Vanderbilt Board of Trust in 2002 and served as its chairman from 2011 to 2017.