Media Inquiries
Latest Stories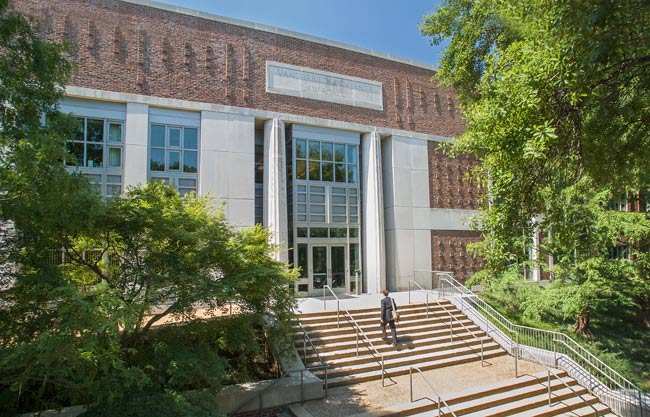 A new $12.75 million gift to Vanderbilt Law School will provide support for its Law and Business Program, which prepares students to enter legal practice with a solid understanding of business law, corporate management, accounting and finance. The commitment from alumnus and former Vanderbilt Board of Trust chairman Mark Dalton, JD'75, and his family includes a bequest that will endow the program in perpetuity. The gift also continues the Daltons' leadership support for the Annual Fund, giving the law school the flexibility and means to innovate and adapt so that Vanderbilt law students are prepared for an evolving legal marketplace.
"Mark always demonstrated keen foresight as a leader on our Board of Trust," said Chancellor Nicholas S. Zeppos, "and that same forward-thinking approach is evident in his philanthropic support for the university. This commitment not only addresses the law school's current needs but looks well into the future, positioning this innovative program for success in the years to come. I'm delighted that Mark and his family have chosen to support the university in such a generous way."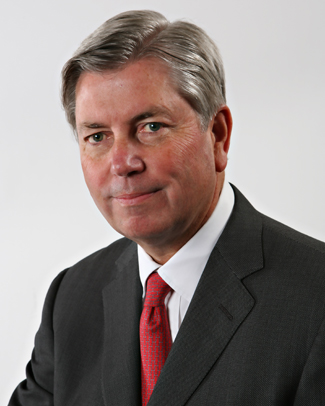 The Law and Business Program offers a certificate to upper-level law students who complete an interdisciplinary curriculum that includes five required courses and nine elective credit hours. Students also can pursue Vanderbilt's unique J.D./M.S.F. joint degree program, allowing them to earn a master of science in finance from the Owen Graduate School of Management and a law degree in only three years. Or they can choose the four-year joint J.D./MBA path.
In addition to the certificate and degree programs, the Law and Business Program produces significant annual conferences domestically and internationally for scholars, lawyers and business leaders. It also hosts guest speakers throughout the year, introducing key legal and business issues to the law school and campus communities.
"By encouraging knowledge across disciplines, the Law and Business Program prepares students to become leaders in the legal profession with advanced expertise," said Susan R. Wente, provost and vice chancellor for academic affairs. "Because they graduate with a solid understanding of how businesses work, they're able to partner effectively with executives from day one, helping them navigate the laws and regulations governing their activities."
Dalton knows firsthand the importance of having curriculum that broadens one's horizons. As co-chairman of Tudor Investment Corp., he still embraces the lessons he learned in classes taught by two former adjunct faculty members at Vanderbilt Law School: Tom Sherrard, a founding partner of Nashville law firm Sherrard and Roe, and Douglas Hawes, a nationally renowned practitioner. Both sparked his interest in corporate finance and business law. Dalton has invested in the Law and Business Program since its inception, including endowing a chair held by the program's director, Randall Thomas, and has helped shape the program's evolution through his continued engagement.
"Vanderbilt changed the course of my life in some very meaningful ways," said Dalton, who credits his experience as a Patrick Wilson Scholar for inspiring him to give back to Vanderbilt. "The mentoring from the faculty and deans, as well as those involved in the Patrick Wilson Scholars program like John Beasley [BA'52, JD'54], Matt Dobson [BA'43] and David K. Wilson [BA'41] (Patrick's father and former Vanderbilt Board of Trust chairman), the great friendships I made at the law school that have continued for life, the challenges of the Socratic method that taught me to think and be articulate on my feet, and the course offerings outside the narrow boundaries of the law that expanded my horizons—all have resonated through my professional, business and personal life.
"I believe that a university is a community that you never leave if you have fully engaged in the experience during your years on campus," Dalton added. "As I moved forward with my career in New York from 1975 onward, the Vanderbilt experience gave me confidence that I could meet challenges and opportunities, most of which I had never imagined while a law student."
In addition to his longtime support for the law school, Dalton's ties to Vanderbilt run deep. He joined the Board of Trust in 2002 and served as its chairman from 2011 to 2017. He also has provided philanthropic support for other strategic initiatives across campus, including residential colleges and numerous capital projects. And he and his wife, Susan, have three sons, two of whom—Erik, BA'03, and Chris, BA'09—earned degrees from Vanderbilt. (Their middle son, Kurt, graduated from Tufts University.)
"Mark is as dedicated an alum as you'll ever find," said Chris Guthrie, dean of Vanderbilt Law School and John Wade–Kent Syverud Professor of Law. "His generosity has had an immeasurable impact on Vanderbilt, particularly at the law school, and for that I'm sincerely grateful. The endowment of this program helps secure our standing as one of the preeminent law schools in the nation."
Thomas, the John S. Beasley II Professor of Law and Business, echoes that sentiment. From the time he joined the law school's faculty in 2000 to direct the Law and Business Program, he has helped raise its profile. The commitment from the Dalton family now opens an exciting world of possibilities for the program.
"This gift ensures that the Law and Business Program will continue thriving for generations to come," Thomas said. "There's a growing need for attorneys who are well-versed in business law, and now thanks to the Daltons' generosity, Vanderbilt Law School is positioned to produce the very best."