Media Inquiries
Latest Stories
By Jenna Somers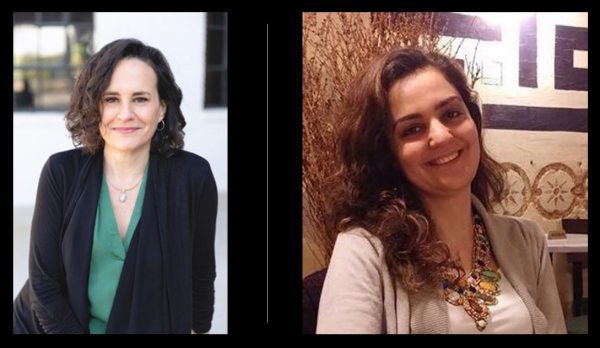 Around the world, educational problems are both highly universal and highly particular. Opportunities to collaborate internationally allow education researchers to see these problems through new perspectives and possibly discover solutions they otherwise may not have found. That is why Yeliz Günal Aggül, a Turkish doctoral student at Boğaziçi University in Istanbul, Turkey, contacted Ilana Horn, professor of mathematics education at Vanderbilt Peabody College of education and human development, to join Horn's Teacher Learning Lab as a Fulbright Dissertation Research Fellow. Both scholars use methods from Participatory Design Research (PDR), an equity-oriented research approach, to collaborate with teachers in the design of professional development.
Horn believes international collaborations between researchers like her and Aggül are important for discovering commonalities and cultural differences in educational problems, lending new insights to their solutions.
"We all care about similar things –– how to support children's learning and development, how to organize schools in ways that meet the needs of different learners, and so on. At the same time, the particulars of culture, history, government structures, and other factors give these common problems nuance and texture around the globe. By working with international scholars on shared problems, we can better see what is general about our own scholarly interests and what is particular to our own settings," Horn said.
As part of her doctoral studies, Aggül leads a research-practice partnership with teachers in Turkey to design a professional learning community focused on mathematics education. She prioritizes teacher involvement in the research process and examines how teachers develop expansive and transformative modes of learning, as well as how they take control of their professional learning in the community-building process. Aggül sees her work with Turkish teachers aligning with the efforts of Horn's Teaching Amidst Uncertainty project (Project TAU).
"I wanted to be a Fulbright Fellow in Professor Horn's lab since Project TAU's perspective on teacher professional learning was similar to mine," said Aggül. "Both my study and Project TAU deal with designing alternative forms of professional development for in-service mathematics teachers in which teachers' agency is not suppressed and interaction, rather than hierarchy between researchers and teachers, is promoted."
Project TAU includes researchers from universities across the U.S. and experienced secondary math teachers in diverse urban schools who work together to understand how teachers learn about groupwork monitoring—how teachers observe, check on, and support student-directed collaborative work. The project uses video recordings of teachers' classroom instruction alongside maps of their movement during lessons to answer questions and inspire reflection about their instruction.
Along with Peabody graduate Mariah Harmon, PhD'23, Aggül and Horn are co-authoring an article on their specific uses of PDR with teachers in Turkey and the U.S., respectively. In the article, they will propose a framework for designing participatory teacher learning environments.
Aggül and Horn also have collaborated on a paper about teacher agency which they will present at the International Society of the Learning Sciences Conference in Montréal, Canada, in June. The paper examines how teachers' own interests and experiences, as well as their collective activities and relationships, shape their learning, sensemaking, and problem solving in professional contexts.
Aggül says that being a part of Project TAU has been an invaluable experience that has given her insight into the use of various technologies, methods of data collection and analysis, and the group's collective production of academic research.
"Professor Horn's research group has provided me with an environment in which I could both participate in their activities and keep working on and improving my own dissertation study. They also have helped me expand my academic network in the U.S.," said Aggül. "After completing my doctorate, I would like to pursue an academic career as a learning scientist and mathematics educator. As an initial step, I am planning to apply for post-doctoral researcher positions in the U.S. or Europe."