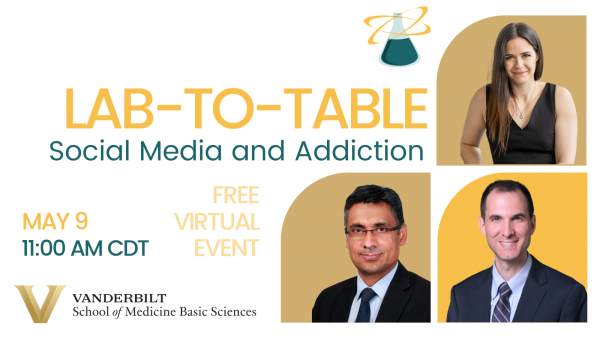 The pressures on mental health and wellness since the onset of the COVID-19 pandemic have contributed to significant increases of addiction and overdose in the U.S.: Community is one of the essential building blocks of recovery, and being in sobriety together was affected by limited in-person interactions during the harshest parts of the pandemic. Social media has become a community space for individuals struggling with addiction, or who are in recovery, by creating more visibility for destigmatizing addiction and providing connection.  
The complicated nature of social media is that while it provides space for visibility and community, it can also contain triggers for the brain that are related to where addiction activity is housed.   
How is social media creating needed conversations about addiction and recovery? How is it building broader community? And how is it a complex space to engage with as someone in recovery? 
Join Erin Calipari, associate professor of pharmacology and member of the Vanderbilt Center for Addiction Research, as she delves into these questions and more during the next Lab-to-Table Conversation from the Vanderbilt University School of Medicine Basic Sciences. 
The event will be at 11 a.m. on May 9 and will feature the following panelists: 
Dr. David Marcovitz

– Associate professor of psychiatry and behavioral sciences and director of the Division of Addiction Psychiatry at Vanderbilt University Medical Center

 

Dr. Sanchit Maruti

– Associate professor of psychiatry at the University of Vermont College of Medicine and attending inpatient psychiatrist and medical director of the Inpatient Psychiatry Service and the Addiction Treatment Program at the UVM Medical Center.

 
The event is free, virtual and open to the public. Registration is required.