Media Inquiries
Latest Stories
Realized at the Wond'ry, Vanderbilt's Innovation Center, the mental health wellness startup Innerworld, formerly named Very Real Help, has added multi-platinum, Grammy-nominated singer-songwriter Jewel as a co-founder and chief strategy officer.

Founded by current doctoral candidate in psychological sciences Noah Robinson, MS'19, and developed under the guidance of world-renowned cognitive behavioral therapy expert Steven Hollon, Innerworld's goal is to build the largest community in the metaverse for mental health support. Rooted in Cognitive Behavioral Immersion—a technique developed by Robinson during his clinical psychology Ph.D. research—Innerworld combines immersive technology and a peer-based approach with cognitive behavioral therapy techniques. Innerworld's evidence-based support groups are helping people with struggles including agoraphobia, postpartum depression, burnout, ADHD, autism, depression and anxiety, among other mental issues.
"Vanderbilt aims to empower entrepreneurial scholars who can scale innovations to reach new markets," said Chancellor Daniel Diermeier in a release. "From day one, we encourage students like Noah to apply what they learn, make, invent and discover to address society's most pressing challenges."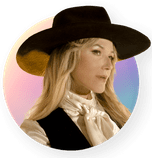 Data and public perception indicate there is a mental health crisis in America. A poll conducted by CNN and the Kaiser Family Foundation found that nine out of 10 adults said ​they believed that there's a mental health crisis in the U.S., and a study from the National Council for Mental Wellbeing found that mental health services in the U.S. are insufficient despite 56 percent of Americans seeking help.  
Clinical outcome data suggests CBI may decrease symptoms of depression, anxiety and other mental health issues. In addition to guidance from Hollon, Gertrude Conaway Vanderbilt Professor of Psychology, Robinson is a second generation protégé of the creator of CBT, Aaron Beck.  
Innerworld users create anonymous avatars who interact with other users in a social virtual world. Users can attend live structured groups led by lay counselors who are trained by Innerworld. The startup received early support through Vanderbilt's participation in the National Science Foundation's Innovation Corps affiliation. With a $50,000 I-Corps grant, a $206,000 SBIR/STTR program grant and $100,000 from LaunchTN, Robinson also credits mentorship from the Wond'ry as part of Innerworld's early success. 
"I definitely would not be where I am today without my co-founder Shawn [Glinter, Wond'ry master mentor and CEO of Nanoferix]," Robinson said in 2021. "He's mentored with me since the moment I had an idea to start a company to where we are now. When you're coming from academia and starting your own business, it's critical to have a Wond'ry mentor like Shawn." 
"From the first days when Noah started frequenting the Wond'ry to today, it has been remarkable to watch how his passion for people and the expertise gained through his Ph.D. program, as well as interactions with his advisers and mentors, have translated into Innerworld, an immensely important mental health wellness tool," said Deanna Meador, associate director of the Wond'ry. "The Wond'ry is proud to count Noah among the intrepid and innovative founders courageous enough to pursue their idea, and we are thrilled to watch Innerworld grow." 
Innerworld, according to its website, teaches and uses the principles of CBT, but is not a form of therapy. Its guides go through the company's vetting and training program, but they are not licensed therapists or psychiatrists.